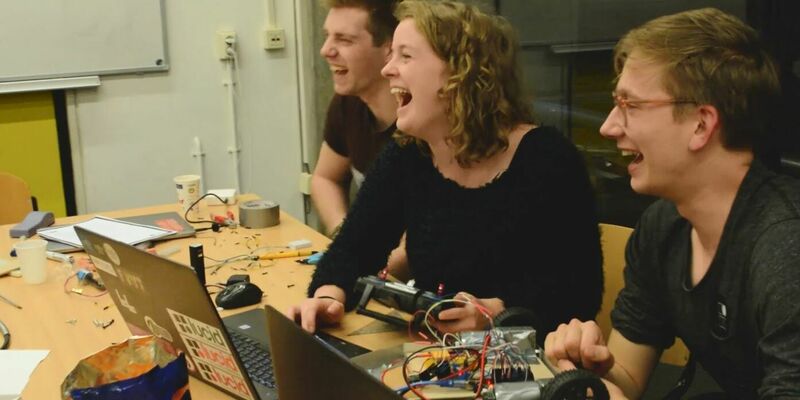 Robots demolish each other in Gemini
TU/e Gemini played host for the third time this past weekend to Robowars. Challenged by the organizers, study associations Simon Stevin (Mechanical Engineering) and Lucid (Industrial Design), students worked in teams to build their own robots, which at the end of the two-day event battled it out in a specially constructed arena.
The inspiration for Robowars is the television series 'Robot Wars', originally broadcasted from 1998 to 2004. The BBC later screened a reboot of the formula a couple of years ago.
You can see how the combat went this past weekend in Eindhoven and which team ultimately came through with the least damage in the video report below. Armed with a camera, our new video reporter Adrian Arya Pranawa went along to watch, and witnessed at close quarters the sparks flying on Sunday afternoon.