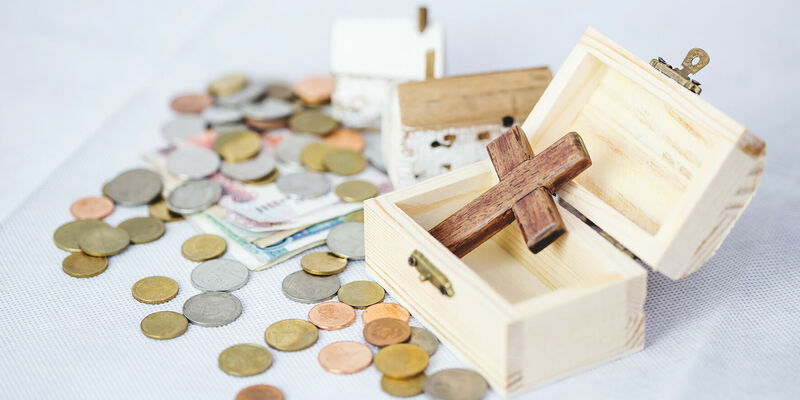 Education

,

Student

09/12/2019
Den Bosch Sisters and Kadans set up scholarship fund
Some of the proceeds from the sale of the Mariënburg Convent in Den Bosch, the home of JADS since 2016, have been used by the Sisters of JMJ in cooperation with real estate management company Kadans to create a fund that will finance scholarships in the coming years. The sum involved is half a million euros, and on the afternoon of Friday December 6th, the Mariënburg Campus Fund was officially launched.
In its heyday Mariënburg Convent was home to two hundred Sisters of the Society of Jesus, Mary and Joseph (Sisters of JMJ, for short). Three years ago the last sisters left the convent in Den Bosch to make way for the students and researchers of the Jheronimus Academy of Data Science (JADS), a cooperative alliance between Tilburg University and TU/e.
When the convent was sold, the Sisters of JMJ and the new owner Kadans, the real estate management company, which also owns and manages various buildings on the TU/e campus, decided to make a joint donation that would benefit the convent's new 'residents'.
Together they set up a fund, the Mariënburg Campus Fund, in the sum of 500,000 euros, for the purpose of granting scholarships. This fund has been converted into a Named Fund under the auspices of the Tilburg University Fund, which has charitable status. This enables the benefactors to establish the name, the objective and the start date of their fund.
On the afternoon of Friday December 6th the fund was officially launched with the signing of an agreement in the chapel at Mariënburg. Present at the signing were Sister Laetitia Aarnink, Provincial Superior of JMJ, Jurrian Lucas and Wim Boers of Mariënburg Campus C.V. and Bert Groenewegen, chair of the Tilburg University Fund.
The scholarships are intended for international students from outside the European Union who would have difficulty starting a master's program at JADS in Den Bosch without financial assistance. In each of their program's two academic years, they are exempted from paying at least eight thousand euros of the enrollment fees. The regular tuition fee is sixteen thousand euros a year. The conditions that applicants must fulfill to be eligible for a scholarship are posted on the JADS website.