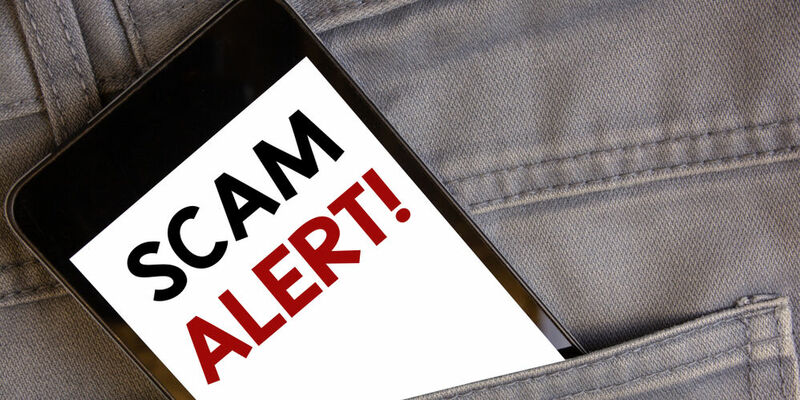 Indian student warns against threatening phone calls
If she refused to submit her personal data, she would be arrested by the police and risk imprisonment. An Indian TU/e student, who wishes to remain anonymous, recently heard this threatening message from someone who pretended to be a government official. It ended well for the student eventually. Some international students in Delft received similar phone calls.
The student gives a detailed account of the phone call she received in the morning of Pentecost Monday. "I didn't recognize the number, but I saw that it was a Dutch number. Normally, when I see 'anonymous' or a number I don't know, I don't answer, but this seemed reliable. I thought it was strange that they called me on Pentecost, but I wasn't sure if people in the Netherlands work on this day or not. During the phone call, I looked the number up on internet and it led to the Ministry of Justice and Security."
The person on the other end of the line told her that she had failed to fill out an important form upon her arrival in the Netherlands. "I asked why the Immigration & Naturalisation Service hadn't informed me about this, but I was told that they don't check this particular form. When I asked if I could still fill out the form, the caller told me that it was too late now and that they first needed to verify my identity."
Passport number
The student gave her passport number and citizen service number upon request and supplied the caller with information about her banking activities in the Netherlands. When the caller was unable to persuade her to provide him with further information about her account, he hung up. In the meantime, the student had asked her father via app to contact the embassy of India in the Netherlands. He didn't respond at first, but later informed her that he hadn't been able to find any information about such a form.
The master's student told her story to the police and to different authorities, but they couldn't do anything for her but to record the information. The advices she got were varied. "The Immigration & Naturalisation Service advised me to change my documents, just to be sure. But according to the embassy that isn't necessary, because the caller can't do much with this data." She was also told that authorities are investigating a criminal group that targets international students from India, among other countries.
Threatening call
The student also contacted the student counsellors at TU/e's Education & Student Affairs service who, according to her own account, did much to help her. Student counselor Patricia Veling says that she has informed other universities about the threatening call. She subsequently got a response from Delft where something similar took place. However, the students in Delft were cheated out of a sum of money. According to Veling, other TU/e students did not report any threatening phone calls.
The threat seems to have blown over for the TU/e student, but it was quite a scare nevertheless. "I don't answer any anonymous phone calls anymore, but just the other day it turned out I had missed a follow-up call from a company after a job interview. And I'm still not sure whether I should change my official documents or not."
Cursor asked a spokesperson of the Ministry of Justice and Security if the ministry has knowledge of any such cases. As soon as we receive a response, we will add it to this article.