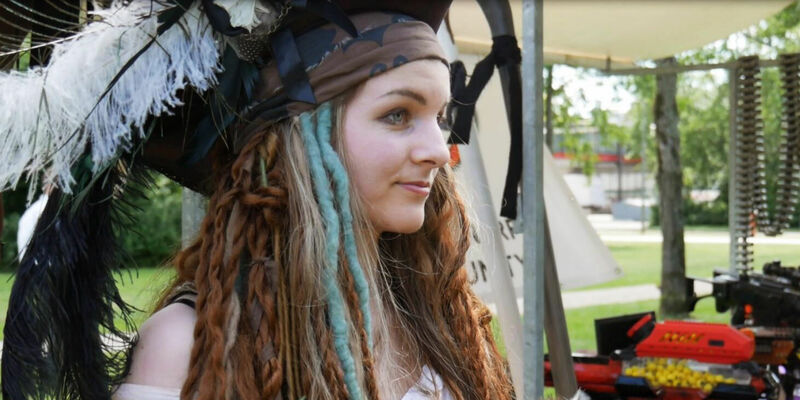 "It's not the size of the sword that matters, my boy"
Burghers, farmers and noblemen gathered on TU/e's campus on Sunday, June 2 for the third edition of Fantasy Court. Visitors both young and old of the fantasy festival, which was organized by student association Knights of the Kitchen Table from Eindhoven, were welcome to participate in a wide variety of activities, including a game of larp archery, family crest painting, listening to extraordinary tales, playing board games, or taking part in a sword fighting tournament.
Promoting LARP (Live Action Role-Playing), role-playing, board games, and the elaborate fantasy world in general; that is what the 'Knights' from Eindhoven wish to achieve with Fantasy Court. The first edition of the event took place in 2017 and followed the LarpBattle of 2016.
Our video reporter Collin Wagenmakers didn't plunge into a refreshing pool this sun-drenched Sunday afternoon, but into the relatively unknown, wondrous world of fantasy instead. See his report below. "It's not the size of the sword that matters, my boy. It's how you swing it."