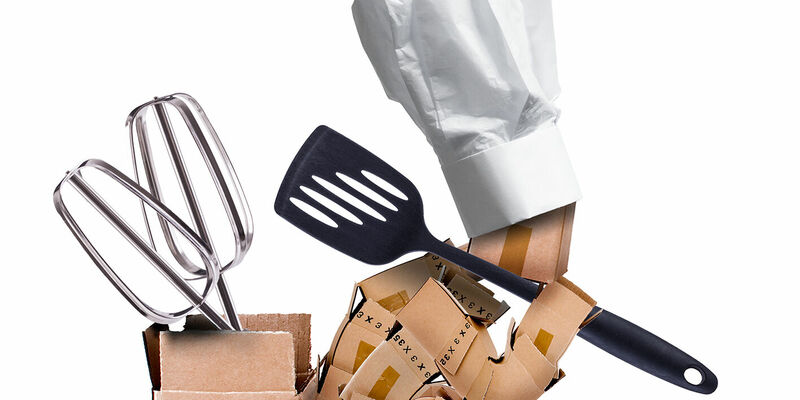 VITAM's departure shrouded in silence
In the more than thirty years since TU/e started working with external parties for its catering, VITAM is the first caterer to leave well before the contract's expiration date. Both parties agreed not to comment on the collaboration's breakdown. Martin Boers, director of the Internal Affairs Department, says he doesn't expect that this will hamper the search for a successor. "We are a reasonably large party, with quite a number of users, and that group is still growing", Boers says.
If you go to one of the canteen locations of TU/e these days and ask those on the work floor whether VITAM's departure as of 6 July 2020, announced last week, came as a shock, you won't find anyone who subscribes to that view. Both the personnel and the canteen users did not fail to notice the fact that the caterer tried to give a new impulse to its operations during the last few months by introducing a number of initiatives. The caterer tried to accommodate the wishes of students and staff members with, among other things, combination deals and new products. But on November 6, TU/e and VITAM announced that the collaboration will be definitively terminated. The contract was due to expire on December 31, 2023 with an option for another five years.
The catering service from Schijndel, which will relocate to Den Bosch at the end of December, came to campus at the start of this year with a clear vision: tempting people into opting for a responsible, active lifestyle, which would translate into lots of fresh vegetables, fruit, soups and salads. The emphasis would be on seasonal produce, cooperation with small regional suppliers and businesses, and an interest in fair trade. VITAM has been responsible for the catering at the Jheronimus Bosch Academy for Data Science (JADS) in Den Bosch, a collaboration between TU/e and Tilburg University, since 2018, and at the Erasmus University Rotterdam since 2014. VITAM's services are also employed by two universities of applied sciences (Zuyd University and University of Applied Sciences Utrecht).
Difficult party
Director of the Internal Affairs Department Martin Boers will not confirm whether VITAM's announcement in the joint press release, in which the caterer states that it came to the conclusion that 'the estimated operating costs are unworkable,' is an indication that the catering service made, insufficient profit, or no profit at all. "We simply agreed not to say anything about that," says Boers, who also doesn't want to comment on how VITAM's most recent predecessor – caterer Eurest, active from 2011 until 2018 – performed at TU/e during those years. Among the catering personnel, word has it that Eurest also faced some financial difficulties at times with its operations.
Does this mean that TU/e is a difficult party for a caterer? Boers certainly thinks not. "We are a reasonable large party (in June of last year, head of Operational Services Monique Kuyck spoke of a turnover of almost five million euros, ed.), and our conditions, which are accessible to all interested parties prior to a tender and about which they can ask questions, were carefully drafted. In doing so, we look to the past, to the present, and to what might happen in the future."
Will a basic product range with fixed prizes be a part of those requirements during the next tender procedure? Boers: "We haven't thought about that at this moment. What is certain for us though, is that everyone should be able to get a lunch meal against a reasonable price."
The search for a new caterer requires a strict time schedule, Boers says. "But it will be done with much care this time around as well, and we expect that enough parties will participate in the tender procedure." He is convinced that the premature termination of VITAM's contract will not be an obstacle, and thinks that a new caterer can be announced in April 2020.