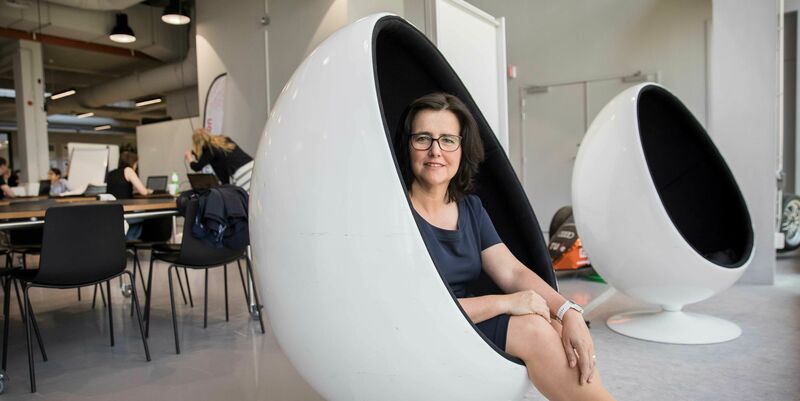 People

,

The University

,

Education

20/04/2020
Ines Lopez Arteaga becomes new dean of the Bachelor College
TU/e professor Ines Lopez Arteaga will become the new dean of the Bachelor College. As of July 1st she succeeds professor Lex Lemmens, who has led the Bachelor College since its foundation in 2012. On that date Lemmens has concluded his second term of four years as dean and in September he will take early retirement. Challenge based learning and online education will be two of her main focus areas, says Lopez Arteaga.
"We are very pleased that we have found an excellent successor in our own organization for this crucial position," says rector Frank Baaijens about the appointment. "Professor Lopez Arteaga has an enormous heart for education and is herself very active in the field of educational innovation. She has a well-considered vision that fits well with our view on the strategic development of our bachelor education. She also has the necessary unifying power and proven academic leadership."
Lopez Arteaga has been working at the TU/e since 2002. She became the first female professor at the Department of Mechanical Engineering in 2016 and leads the Acoustic and Noise Control group. Since 2018 she is also dean of the TU/e Honors Academy, which organizes the honors program for top students. Besides that she is also a professor at the KTH in Stockholm.
Two threads
Over the years Lopez Arteaga has been involved in many educational innovation projects in areas such as formative learning, blended learning and challenge-based education. In cooperation with the Executive Board and the departments she will set out the course for the Bachelor College for the coming years. She will also continue to do science. For one day a week she stays involved in her research group.
Lopez Arteaga is very enthousiastic about her new role. "Educational innovation is close to my heart and this is a great opportunity for me to realize my vision for bachelor education. It coincides to a very large extent with the TU/e's 2030 vision for education and it is an honor for me to be able to lead the way."
Challenge based learning and online education are the two threads of Lopez Arteaga's educational vision. "However, they are not an end in themselves, but a means to train engineers who are equipped with all the knowledge and skills to continuously develop. I think that's the most important thing, that reflecting on one's own development becomes the second nature of our students. I also think inclusiveness and differentiation are important ingredients. Every student and teacher should be able to feel at home here and develop optimally."
Lex Lemmens, who concluded two terms of four years as dean and who will take early retirement in September, will assist Lopez Arteaga with the transfer of tasks till the fall of 2020. Lemmens says he has a lot of confidence in his successor, because they've already worked together on several educational projects.
---
Cursor will shortly publish an interview with Lex Lemmens, who together with former rector Hans van Duijn was the most important initiator of the Bachelor College, and who is seen as the figurehead of this radical educational reform since 2011.