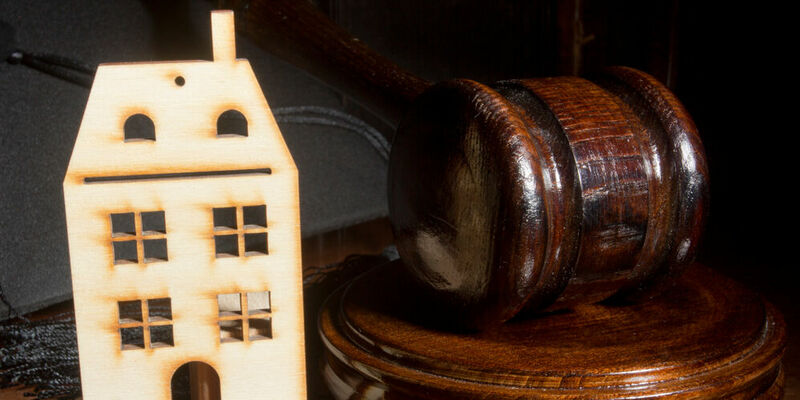 Rental team Eindhoven will be checking tenancy agreements
As of May 1, students with issues concerning their housing situation can seek help with Rental team Eindhoven. This team can check if the rules and agreements with regard to student room rental are observed, and it can help students when they want to take their case to the national rental committee. It's a pilot for a year, and the municipality invests in it together with the TU/e and Fontys among others. TU/e alumna Eva de Bruijn, council member for GroenLinks, is very content with the initiative to set up such a rental team, which already proved to be very successful in other student towns.
Back in November 2018 already, Eva de Bruijn proposed a motion together with council members Tom Brouwers (D66) and Ellen Schoumacher (PvdA), in which they asked the municipality to set up a Rental team Eindhoven. The reasons for this were clearly outlined by the three submitting parties.
It was concluded, they said, that international students in Eindhoven had great difficulty finding an affordable room, and a survey conducted by national student union LSVb had shown that 63 percent of respondents paid too much rent, an average of about ninety euros. In addition, many students weren't aware of their housing rights, or they were afraid to come forward when these rights were violated, out of fear for retaliatory actions by their landlords. Students found it difficult to lodge a complaint with the national rental committee because they were unclear about the process and the risks.
These kinds of rental teams have been active for some time already in many student towns, and they are successful, says De Bruijn. The motion of 2018 states that Rental team Utrecht had realized a rental reduction of half a million euros in 2017, and Rental team Nijmegen had even managed to save tenants over a million euros in the period 2015-2017.
New covenant
That is why De Bruijn is very content that the municipality finally announced on Wednesday that Rental team Eindhoven will become active as of May 1. This is part of a set of agreements that the municipality lays down in a new 'covenant student housing' with partners such asTU/e, Fontys, Summa College, the Design Academy, Vestide/Woonbedrijf, student representatives and private investors representative Vastgoed Belang. The new covenant is still being worked on, and De Bruijn hopes to hear when it will be presented by May. The corona crisis has caused some delay according to her.
Mariska Louman, senior advisor Housing at the municipality of Eindhoven, explains that the parties who sign the covenant share the costs of the rental team. "We will use the services of Rental team Maastricht for this in the coming year, and they will be responsible for further guidance of students in Eindhoven. Rental team Utrecht, for example, does something similar for cities like Leiden and Schiedam. The team from Maastricht consists of two permanent employees who will hire experts when necessary. These aren't public servants, because a rental team needs to work independently."
The reason for initially opting for a one-year pilot period, Louman says, is because the municipality first wanted to determine whether there actually is a need for such a rental team in Eindhoven. "Will students, nationally and internationally, actually approach the team with questions as of May the 1st? That is something the municipality - as well as all co-financing partners - would very much like to know. Should it appear that such a need exists, then the initiative will certainly be continued." Louman says that there certainly is a demand for such a supporting service from within the student community.
Rental team Eindhoven could play a role in various ways, such as in the assessment of tenancy agreements and in determining whether the rental price is in accordance with the offered facilities and the number of square meters. But it doesn't have the authority to enforce something on a landlord. "For that, a tenant needs to go to the national rental committee, and the rental team can help them with that. When the national committee determines that something is wrong, the landlord is urgently called upon to correct it. But legal enforcement can only occur via cause lawyering. The team can be of much importance to international students as well, by helping them find their way in these kinds of legal issues, for example."
Obligation
In the statement to the press, alderman Yasin Torunoglu, who is responsible for student accommodation in Eindhoven, emphasizes the interests at stake in realizing a good living environment for students: "There are several sides to that necessity. As a student town, we have an obligation to young people who choose to live in Eindhoven: they need to live here safely and under appropriate conditions. In addition, the presence of students has a beneficial influence on the livability and liveliness of the city. Good housing for students is also an important condition for attracting and retaining talent for businesses in the region."
Rental team Eindhoven will start on May 1, and the digital desk can be found at huurteameindhoven.nl. The site is live already, but it doesn't contain any further information. At this point, it's only possible to email the team about questions concerning rental reduction, service costs, and/or overdue maintenance. Louman: "We do indeed need to further structure that site, we are working on it, people should be able to find standard contracts on it in the future, for example, and a good Q&A for rent-related questions." Due to the corona measures, it remains unclear when the physical desk will open. Information about this will be posted on the website later.