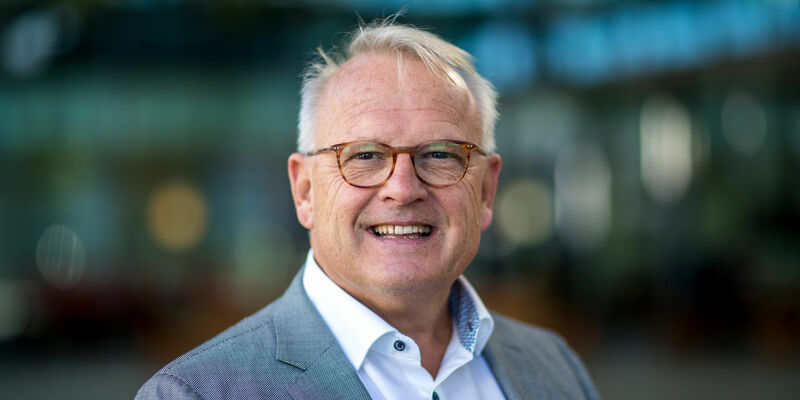 The University

13/02/2020
Steef Blok set to leave Innovation Lab this fall
TU/e, referred to by Steef Blok as "his mother," is the institution he has been working at for almost ten years now as director of the Innovation Lab, from where he is busy "bringing in as much money for the university as possible." On October 1, Blok (63) will step down as director, but he wishes to remain actively engaged with the university after that date. He and the Executive Board are currently discussing in what capacity that will be.
"After ten years, I felt that I was done with the directorship," Steef Blok answers plainly when asked why he is set to leave the Innovation Lab on the first of October. "When I look around me here at the university and within my service, I see many young people walking around. And so, I felt it was perhaps time for me to make room for a younger person."
In March 2010, Blok started working as director of the Innovation Lab, a company that was founded in 2004 as part of the TU/e holding with the aim of enhancing the valorization of the university's scientific knowledge. Almost one year after he took up his position as director, the company was converted into TU/e's ninth central service.
In January of this year, Blok was awarded the High Tech Piek, an initiative of news site Innovation Origins, for his contribution to the high-tech and start-up scene in the Brainport region. On that occasion, alderman Stijn Steenbakkers of the municipality of Eindhoven said that Blok "showed that he is deeply committed to the collaboration between education and the business industry."
Blok says that he and the Executive Board are currently discussing the matter of what he could still do for the university after October. "I certainly don't want to leave TU/e yet, and I have a couple of ideas about what I might still do. But I don't want to say anything about that at this stage." It is not yet known who will succeed Blok at the Innovation Lab this fall.