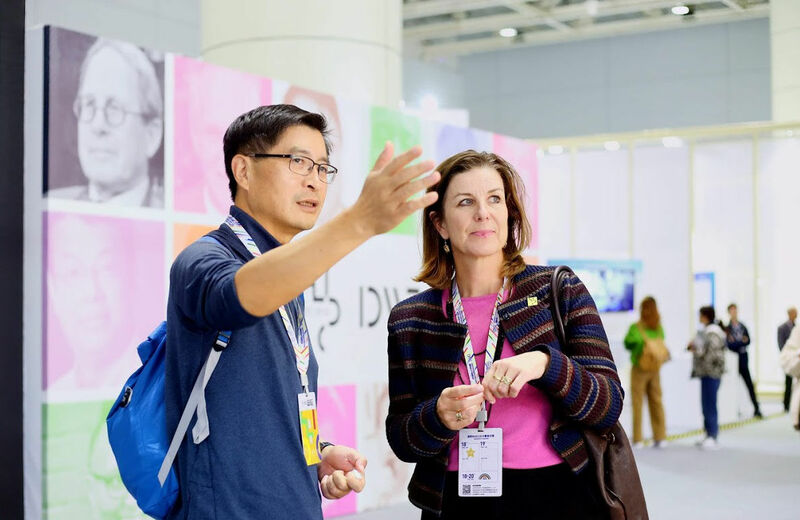 Corona

,

The University

12/02/2020
"The Asians were all wearing masks; the Europeans weren't"
What consequences is the corona virus having for Chinese staff and students at TU/e? The parents of Yuan Wang, a master's student at Industrial Design, have had to extend their visit to the Netherlands. Associate Professor Jun Hu decided to spend his first two weeks at home, having just returned on February 1st from his sabbatical at Zhengjiang University. Yu Lei, a doctoral candidate at Electrical Engineering, is stuck in Hubei province, a hundred kilometers from Wuhan.
On Saturday February 1st, Jun Hu (51), associate professor at the Department of Industrial Design, arrived at Schiphol from Hong Kong. This followed a sabbatical at Zhengjiang University in Hangzhou. What struck him during the flight was that all the Asians on board were wearing face masks - and almost none of his European fellow passengers. He didn't think he had been exposed the virus, but even so he choose to work from home for the first two weeks.
"I am following the instructions of the Chinese health authorities. TU/e is a crowded place, so it makes sense for me to be careful," said Hu. "If on Monday February 3rd, I'd gone straight back to work wearing a face mask, I would likely have given people a shock. On the other hand, suppose I wasn't wearing a mask and people knew that I had just returned from China, then they may have been even more concerned."
According to Hu, the situation in his home country is not good at the moment, but nor is it as bad as you would think given the news reports. "The number of those infected is still relatively low. People are not panicking and are following the instructions issued by the health services in a disciplined way: wear a face mask, keep your distance from others, wash your hands often, avoid crowded places, and stay at home as much as you can."
Sealed off
The parents of Yang Wang, a master's student at ID, paid her a visit in Eindhoven in January, having come from Hangzhou, her home city, just before the virus became more widespread. Wang says, "When my parents left home, Hangzhou was not yet one of the affected areas. But when they wanted to return, it was. The city has been sealed off from the outside world since February 3rd. KLM has canceled all flights there and so my parents are stuck in the Netherlands."
According to Wang, the distinct lack of jollity and high spirits at this year's Spring Festival, which is a massive celebration in China, was due to the virus. But, she says, the authorities and the people in her home country are doing everything in their power to prevent the situation getting any worse. For example, the holiday period, for which the Chinese take time off work in huge numbers during Chinese New Year and the Spring Festival, was extended this year by a week (this extra week came to an end yesterday, ed.).
Wang has many friends who travelled back from China this past week, something that Cursor reported on last week Friday. She herself is getting much information about the latest state of affairs from social media channels and, she says, a hot topic among these groups is the racist comments that sometimes crop up during online discussions about the situation in China."I am pleased that people in the Netherlands are staying friendly and understanding," says Wang.
Panic
ID lecturer Jun Hu says that on his train journey from Schiphol to Eindhoven, during which he continued to wear his face mask, he didn't get any strange looks from his fellow passengers. He was aware of the advice of the Public Health Service (GGD): anyone who had not travelled through an infected area was advised not to wear a mask in order not to cause unnecessary panic. However, "I decided to do just that."
From Chinese friends in the Netherlands, Hu has heard, however, that their children have been bullied at school due to the virus outbreak. On the street on day, unpleasant remarks were hurled at one of his doctoral students by youths. "I advised him not to get into a discussion with them and to simply ignore them." This week Hu is still working from home. He has postponed his meetings and is talking on Skype with colleagues and students. "This way it seems a little like a warm-up period after my sabbatical."
Travel restrictions
Yu Lei, a doctoral candidate at the Department of Electrical Engineering, is currently stuck in the province of Hubei, a hundred kilometers from the city of Wuhan where the virus was first discovered. The strict travel restrictions make it impossible for him to leave the province. "And I'm really worried about the virus so I spend most of my time indoors at home. But here at home it is extremely difficult to do any work on my research."
Lei sees some positive aspects. "The local government is providing people who need it with rice, vegetables and fruit. Anyone can ask for help, although it takes a little longer to arrive than usual. All the costs people who are infected have to make to help them recover are being paid by the government." Lei says he has great admiration for the doctors in the hospitals: "They are heroes and heroines."