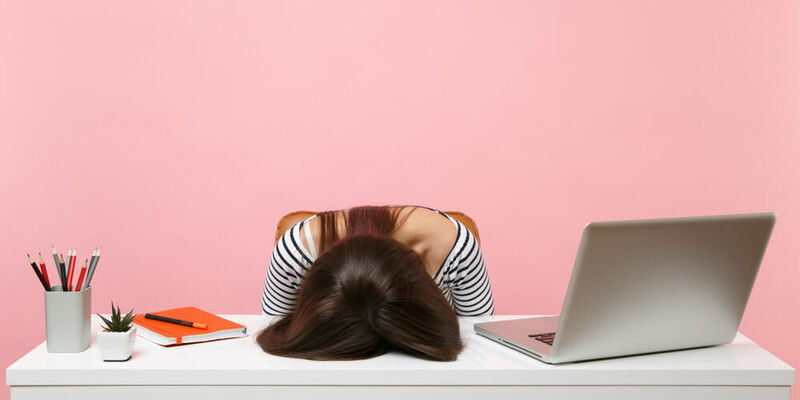 Corona

,

People

07/07/2020
TU/e students and staff loosen the reins on corona rules
48 percent of TU/e employees say they follow the corona rules less and less, a higher number than is the case nationwide (39 percent). 65 percent of TU/e students claim that they obey to them less and less as well. These figures come from a survey by research agency Newcom. The agency asked students and staff from six universities and three applied universities about their mental condition and their satisfaction regarding working or studying from home.
A total of 2,073 people from the nine participating institutions took part in the survey: 1,202 students and 871 employees. Of these, 238 are from TU/e, and with a share of 65 percent, students are in the majority.
The Newcom study was initiated by U-Today, the independent news medium of the University of Twente. Eight other news sites, including Cursor, cooperated. The national figures and TU/e figures have been compared in all areas.
In addition to this Newcom study, TU/e also conducts its own study into the well-being of employees and students. More than 1,200 people have already taken part in this and the results are expected within a few weeks.
Burden
TU/e employees experience more problems as a result of the corona crisis than is the case nationally, the Newcom study shows. Slightly more than one in three TU/e employees say they are affected (37 percent compared to 27 percent nationally). Half of the students (TU/e and national) are also (very) much affected by this.
That burden is characterized by gloomy feelings and a lack of energy. No fewer than seven in ten TU/e students say they experience these feelings. About six out of ten TU/e employees regularly experience mental symptoms from working from home. This is considerably higher than at other (applied) universities, where four out of ten say they have this. TU/e employees also experience physical symptoms more often from working from home, than is the case nationally.
Economic consequences
Employees are most concerned about the economic consequences of the crisis. Here they are in line with the rest of the respondents. For the students, the greatest concerns are about their own freedom of movement, which TU/e students more often find important than their fellow students from other (applied) universities.
We are also loosening the reins on following the corona rules: as many as 48 percent of TU/e employees say they are less and less complying with these rules, which is considerably more than is the case nationwide (39 percent). Of the TU/e students, 65 percent increasingly fail to comply with the rules, a percentage that is also considerably higher than nationally among the students (57 percent). However, respondents do say they understand the usefulness of the rules. This backlash in the willingness to follow the rules may be due to the fact that the rules in the Brainport region have been in force longer than outside this area. However, this cannot be determined on the basis of these figures.
Working from home after the crisis?
The question Cursor previously asked, 'Would you like to work from home more often after the corona crisis?, was also reflected in this study. Due to the framing of the question, the answers cannot be compared one-to-one, but the opinions for sure differ widely at TU/e. 36 percent of the employees are done with working from home and want to go back to the office as soon as they are allowed to. 51 percent would like to work from home one or two days a week after the crisis, and 13 percent wants to work from home as much as possible.
TU/e employees grade working from home with a 6.4. That is slightly lower than the 6.7 national average. Working at the institution is graded better and gets a 7.9, higher than the national average. The workload and work-life balance at TU/e can count on low grades: 5.7 and 5.9, respectively.
Half of the students are satisfied with how the educational institution has adapted to the new situation. Eight out of ten TU/e students find it difficult to concentrate while studying at home and half of our students say they work (much) less on their studies than before the crisis. They therefore give studying from home a failing grade: 4.6 (4.7 nationally).
Disclaimer: The results are only indicative because of the low response, but they do outline a direction of sentiment. Ideally, the sample should have approximately three hundred participants per target group in order to make truly reliable statements. This has already been achieved in the research carried out by TU/e itself and hopefully this can further confirm the findings of this research.