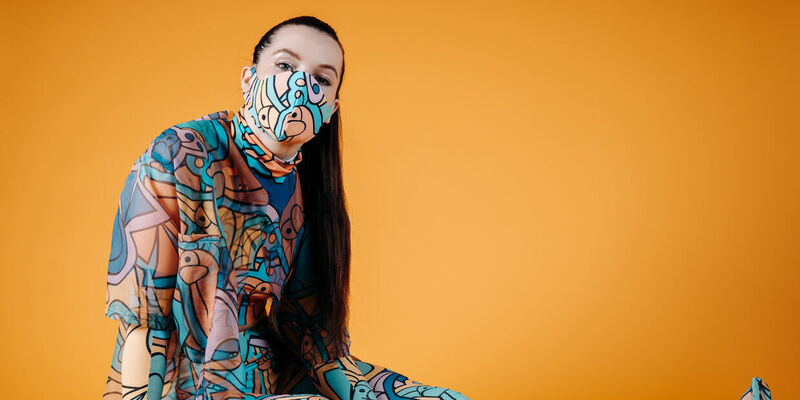 No complicated certification, just a verdict on the effectiveness of your face mask. That, in a nutshell, sums up associate professor Leo Pel's goal, although he also hopes for a scientific publication, naturally. It will combine mechanical, physical and human values.
"We deliberately chose a very low-cost test setup that's easy to recreate," Pel says "We bought an ordinary sensor with a laser inside that can measures particles. The particles are released into the air with a simple medicine nebulizer and sucked through the mask, after which we measure the number of particles with a size of 0.5 micrometer that penetrated the mask. We also look at breathing resistance. These two criteria allow us to scientifically establish which face masks are the most protective and breathable. However, we also want to assess how comfortable they are to wear." That is why the test persons will be interviewed after the test.
The project is a collaboration between Applied Physics, Mechanical Engineering and Industrial Design, and will be carried out at the Darcy Lab. Leo Pel, Darcy Lab's manager, came up with the idea when he got a request from The Fashion Tech Farm, a production facility for fashion-tech designers. "Instead of an expensive test, they just wanted a swift and simple answer to the question of how effective the masks they produce are." Pel, associate professor in the physics group Transport in Permeable Media, says it's very logical that the Darcy Lab was called in, "because we've carried out research into porous materials before, and a filter basically is a porous fabric."
TU/e students and staff members who would like to take part in the tests can sign up for a timeslot between 30 November and 4 December. The technical test and interview together take thirty minutes. The Darcy Lab is located in Gemini.
Already tested
A few face masks have already been submitted to a test. "A student had one made of sturdy jeans fabric. It looked really nice, but it didn't work at all. The face mask I bought at a home improvement store, which you expect to be worthless, performed really well on the other hand." As said, the findings will be presented in a scientific publication, but Pel will make all the information available on this website as well.