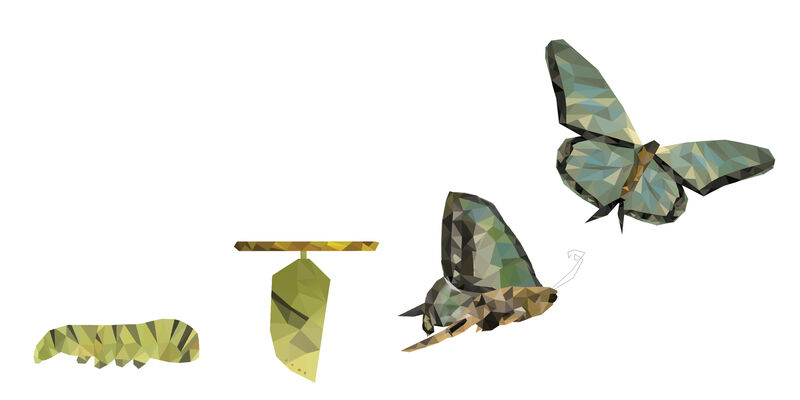 People

,

Student

27/11/2020
New traineeship offers eight spots for alumni of four TUs
The Innovation X!LEAD Program is a new traineeship for graduates with a master's degree from one of the four TUs. Vera Kalocsai is on this year's pilot scheme and is very impressed with the opportunities it offers the new graduate. "Now that I've almost finished, I think this program deserves to be more widely known in Eindhoven because I can see how relevant it is for others graduating with the same degree as me."
Kalocsai is an alumna of Innovation Management. "After graduating last year from TU/e, my next step was to join the Innovation X!LEAD traineeship in Delft, an initiative of X!Delft. As well as gaining practical experience, you also work on yourself. You learn which sectors and size of company appeal to you and throughout the year you receive coaching. There is plenty of scope for personal development. The training sessions help with this too. Ours covered areas like design thinking, artificial intelligence, robotics, and more."
"When I graduated in Innovation Management I was looking for a traineeship in my field but I didn't find many. I am now twenty-five, but I didn't yet know which sector I would most like to work in. Then I found this program and I already knew some people in Delft, so it was a no-brainer. This is an excellent chance to try out various fields of work. Now that I've almost finished, I think this program certainly deserves to be more widely known in Eindhoven because I can see how relevant it is for others graduating with the same degree as me. I started out at Dutch Analytics, a startup in Artificial Intelligence and after that I joined Nouryon (formerly an AkzoNobel venture). My traineeship lasts a year. To be honest, that's not quite long enough but it's changing; this coming year the program is being extended to eighteen months.
No golden tickets
The program isn't giving away golden tickets. You will have to apply as you would for any regular job and there will be plenty of competition. "My year was a pilot and fifty people turned up for the information day and there were only seven places available. So then it helps if you are excellent in your field, but motivation is also important. I didn't graduate with top marks, but I did have a sporting career (curling, ed.) on the side. Things like a board year or volunteer work help too. And something the successful applicants tend to have is an entrepreneurial background or an interest in starting a business," Kalocsai knows.
Now of all times, during corona, the program has added value in that it soon gives trainees many new contacts and helps them to network. "There were a lot of development sessions and brainstorming sessions online, of course, but still you find yourself in meetings with people who you wouldn't otherwise meet in the normal run of things. In my case, for example, I met someone from Rabobank who approached me about a vacancy. That's not likely to happen elsewhere. But taking part in the traineeship program carries no guarantee of a job afterwards, and it's good to know that. In practice though you often see a trainee staying on to work for the last organization they are placed with, or at any rate that organization makes them an offer. But that depends on the resources available and whether there's a click between the person and the job content, of course."
Like to participate too?
In March 2021 the program will start anew and the recruitment process is starting now. In the new round, you will work in three companies: one startup and two large corporates. You will work at each company for six months and you will be paid a regular salary for your work. The information day is on December 1st, and Kalocsai and her fellow trainees will be present to talk and answer questions. For LEAD 2021 there are eight places available.
"I can really recommend the program," says Kalocsai. "You learn so much in a short space of time. If TU/e students are enthusiastic but are unsure of how best to apply for a spot, they can always contact me, and I'll offer some tips." If you like some tips, you can mail the editors at cursor@remove-this.tue.nl and we will put you in touch with her. "An important tip I can already give you is this: make your motivation known in a creative way. I made a poster, but other people chose to sing, for instance. You have to stand out."