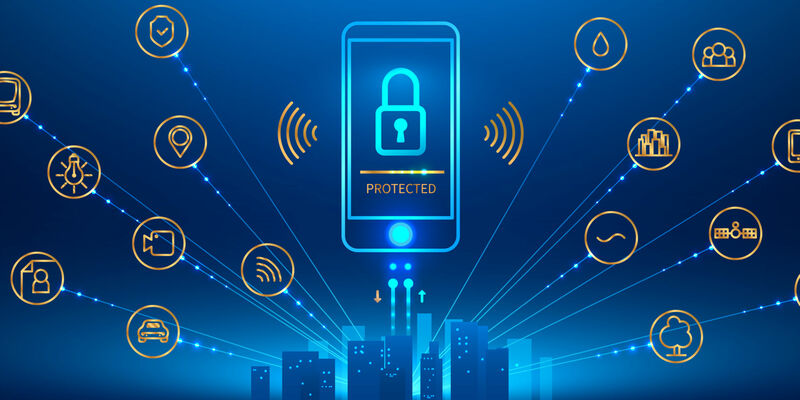 Online kickoff consortium for secure Internet of Things
From the Dutch consumer association to the Ministry of Economic Affairs, from Siemens to TNO and from Brainport to TU/e: some 45 companies, knowledge institutions and civil society organizations will be joining forces over the next eight years to ensure the security of the Internet of Things. The online conference INTERSCT20, run by coordinator TU/e, will mark the start on October 14 and 15th of this public-private partnership, which is being supported by NWO with over eight million euros.
The Internet of Things is the name given to the sum total of devices and sensors connected to the internet, from your own electricity meter and smart doorbell to the neighbor's Tesla and temperature sensors in power stations. All pretty convenient stuff, but often highly vulnerable to malicious hackers. The INTERSECT consortium (short for Internet of Secure Things) recently received an NWO grant of 8.2 million euros to address this problem. The project leader is TU/e professor Sandro Etalle, who heads the Security research group at Mathematics and Computer Science.
As Harold Weffers explains, the main aim of the very similarly named conference is to clarify the definition of the problem, and to identify likely fruitful directions in which INTERSECT may seek solutions. All this will be examined from various perspectives. As Coordinator External Partnerships at TU/e, Weffers is responsible for the management of the public-private partnership. It won't be a typical scientific conference by any means, he says. "INTERSCT20 brings together a very mixed group from industry, government, knowledge institutions and civil society organizations; this breadth will ensure that the topics are accessible to a broad audience."
National Science Agenda
Added to which, the conference is also a means by which INTERSECT can reach a wider audience. "Even at this early stage, we want to involve as many parties as possible in INTERSECT; this is part of a program under the Dutch National Science Agenda expressly intended to solve societal problems; if this is to be achieved, connections must be forged with stakeholders."
Weffers admits that the security of the Internet of Things is fundamentally an international problem, but emphasizes the importance of national expertise in this field. "We do not want to depend entirely on foreign parties for our digital security; here in the Netherlands we must develop sufficient knowledge in this field, and that includes within government and in industry."
Film studio
While the conference is being held entirely online, some of the keynote speakers will be present at a film studio in Eindhoven. The program also provides for panel discussions and parallel sessions, which will take the form of workshops, on the various topics. Participation via Zoom is free of charge, but registration is required. The event will be opened by Executive Board President Robert-Jan Smits and the presentation on the first conference day, October 14th, will be delivered by ICT researcher and author Chris van 't Hof.
Most presentations will last half an hour and will alternate with opportunities for interaction, Weffers tells us. "Interaction with the audience is more difficult when it is online, but it is nonetheless crucial. This is part of the reason why we are also working with some professional parties, such as Techwatch, director John Heijligers and the Mike Attinger studio."