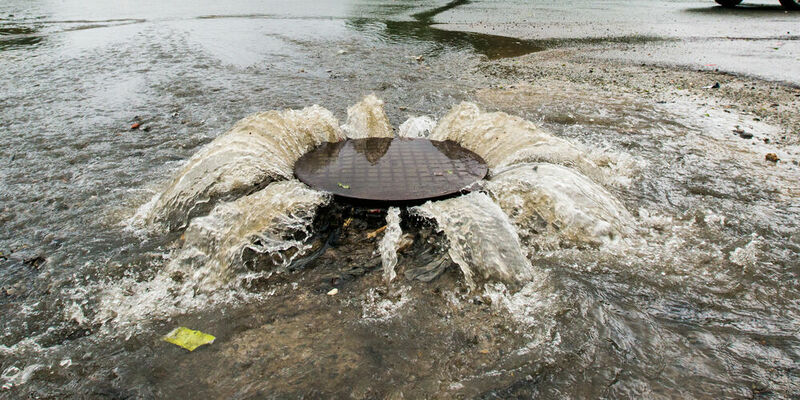 The University

,

Education

,

Student

16/10/2020
"Mechanical Engineering needs to curb the influx"
Almost four hundred freshmen started with the Bachelor's program at Mechanical Engineering this academic year. They cause the department significant capacity problems, says program director Hans Kuerten. Solutions are being sought, such as the proposal - to be discussed in the University Council next Monday - to make language proficiency at NT2 level mandatory for prospective students by way of an additional entry requirement for next academic year. "A real effort needs to be made to prevent yet another high influx for the academic year 2021-2022," Kuerten says.
The undesired effect - an excessive influx - the University Council, among others, had warned against in 2019 should the enrollment quota be lifted at Mechanical Engineering, has occurred this academic year. Almost 400 freshmen, including 273 from the Netherlands, enrolled in the Bachelor's program, "and that number is far above the number of students the department can cope with," says program director Hans Kuerten. He immediately adds that mechanical engineers are problem solvers too, and that actions were therefore taken at an early stage to effectively deal with that large group of students, and to offer them high-quality education.
The Executive Board, for example, made extra means available to appoint more student assistants. "But they don't just grow on trees," Kuerten says. The department will also look for more lecturers. Kuerten: "I emphatically say lecturers, not assistant professors. This group will focus mostly on education, and only to a limited extent on research. After they've worked at our department for about five years, they'll be ready to start as lecturers in higher vocational education, for example at Fontys or Avans. That way, this solution has a dual effect." Money has also been made available to extend the contract term of PhD candidates and to deploy them for teaching duties.
Grateful for corona
But how does the department intend to deal with all those freshmen? "First of all, we need to thank the current corona crisis for occurring now, even though that might sound a bit cynical," Kuerten says. "It has at least led to the fact that all major lectures take place online now and that we were forced to bring down the number of our OGO meetings with fifty percent. It has also become impossible to do as much construction work as before."
According to the program director, the department started to notice as early as June that many foreign students were transferring their tuition fees, despite the crisis. Philip de Goey, dean of Mechanical Engineering, told Cursor back in May that he expected students from outside the European Economic Area (EEA) in particular to decide not to come to Eindhoven because of corona. The number of pre-registrations was at 750 already at that point, 242 of which were from outside the EEA.
It now turns out that many students from that group decided to enroll after all. According to the so-called 1 October census that was published this morning, it is clear that 74 EEA-students and 37 non-EEA-students have filled in, besides 273 Dutch students.It has caused major problems for the department and that an all-out effort needs to be made to prevent a similarly high influx for next academic year. Kuerten: "A number of scenarios to prevent this have been discussed with the Executive Board."
We need to thank the current corona crisis for occurring now, even though that might sound a bit cynical
Two tracks
The proposal to offer a Dutch-taught Bachelor's track, for which a selection wouldn't apply, and an English-taught track with selection, is not feasible. According to the document that will be discussed during next Monday's University Council meeting, this would place an 'unacceptable burden' on the scientific and administrative staff. A reintroduction of an enrollment quota - 'the easiest way to limit the number of students' - is not favored, 'because it contravenes the promises made in the Technology Sector Plan' and because it 'could lead to a disbalance in the distribution of Dutch and foreign students.'
It could lead to the risk that the percentage of foreign students will increase too dramatically. This is due to the fact that since Mechanical Engineering is not offered as a course in high school, Dutch prospective students still don't quite know what it entails. In addition, Dutch students are deterred by the early enrolment date (before January 15, ed.) and selection. Foreign students also have an advantage in case an enrollment quota applies because their Grade Point Average is slightly higher in general. Combined, this could lead to an 'undesired influx of 60 to 70 percent foreign Bachelor's students' in the future.' Undesired, 'because it makes the program less accessible to Dutch prospective students,' it says in the University Council document.
Return to Dutch
A return to a Dutch-taught Bachelor's program is another option under consideration. This is however not possible at this point, because higher education is awaiting the Language and Accessibility Bill drafted by the Ministry of Education, Culture and Science. That bill, which will not be finalized any time soon, states that a minimum of one third of all Bachelor's programs need to be taught in Dutch.
The most feasible solution currently under consideration is the solution to make language proficiency at NT2 level (Dutch as second language, ed.) mandatory for all prospective students from abroad. In order to make this work, permission is required to teach certain parts of the educational program in the first year of the Bachelor in Dutch again, but a complete switch from English to Dutch for lectures and exams won't be necessary.
Kuerten expects that this will significantly limit the influx of foreign students next academic year. When asked how a student from Pakistan of Brazil is supposed to become proficient in Dutch at NT2 level in less than a year, Kuerten replies that he couldn't say exactly. "But I think that there are possibilities for someone who is really serious about following our Bachelor's program next academic year. And we always have the option of a renewed enrollment quota, should it turn out that this isn't the best solution."
Auxiliary staff
At this moment, Kuerten does worry about the members of the auxiliary staff at his department. "More students also means that this group will be confronted with more problems and questions. That concerns our study advisors - and fortunately we recently recruited an additional staff member - as well as the people who make sure that all administrative matters are neatly handled. That's just a matter of adding two and two, so we need to make sure not to overburden that group."
On Monday, the committee that concerns itself with this matter within the University Council will among others things recommend that the proposal to make partial changes to language use applies only to the cohort that will start with a Bachelor's program in the academic year 2021-2022.