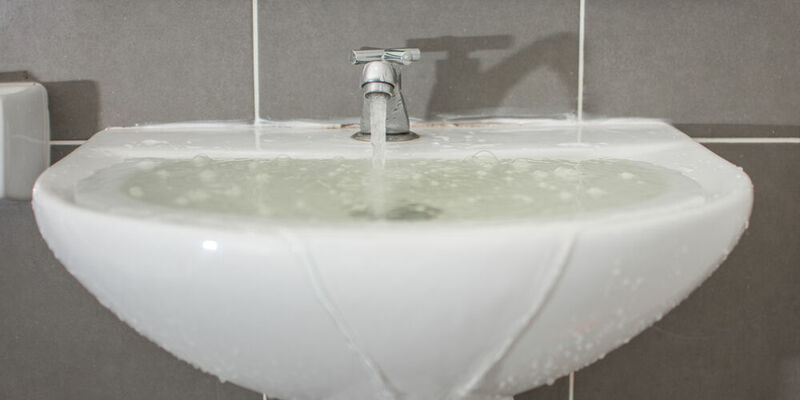 Education

,

Student

15/05/2020
Should Mechanical Engineering count on a high influx?
Sixteen days before the deadline of June 1st, the counter for the Bachelor of Mechanical Engineering has already reached 750 pre-registrations. There is no numerus clausus for this academic year, so there is no limit on influx. However, Dean Philip de Goey says he is not afraid of an extremely high influx in September. "We expect around 350 students: 300 from the Netherlands and about 50 from the European Economic Area (EEA). We assume that because of the corona epidemic, hardly any students will come from outside Europe to Eindhoven."
The TU/e Business Intelligence Tool indicates that the number of pre-registrations for the bachelor's programs in Eindhoven has increased; last year that number was around 3,847 at this time, now it's 4,309. This increase can be almost entirely attributed to the increase in the pre-registrations for the Bachelor of Mechanical Engineering. Last year we had 327, now there are already 750. This means that the bachelor clearly stands out. The bachelor of Computer Science, which has been popular for years, with a limit of 325 freshmen, follows with 645 pre-registrations.
The Bachelor of Mechanical Engineering will not have this numerus clausus the coming academic year. This academic year it does have one, with a limit of 330 freshmen. At the time of pre-registration last year, there was a fear that many foreign students would enroll, because this is the first academic year the bachelor of Mechanical Engineering is entirely in English. However, the pre-registrations remained at 320; the limit was not even met.
No worries
That is why it was decided at the end of 2019 to cancel the numerus clausus after one year, so the Dutch prospective student can now register until June 1st. A decentralized test is no longer needed. The number of pre-registrations is now at 750, and students may start provided they meet the admission criteria. Foreign students had to register before May 1st, and that number is at 430, of which 242 are from outside Europe.
Isn't Dean Philip de Goey concerned that the influx will be extremely high in September? De Goey: "The number of preliminary applications is indeed very high at 750, but there are 242 from outside Europe and currently 320 from the Netherlands. That number from the Netherlands is slightly lower than two years ago, when we also didn't have a numerus clausus. Then we reached an influx of just over three hundred Dutch students. We now expect something similar for the coming academic year, or possibly a slightly smaller number of Dutch freshmen."
Corona epidemic
According to De Goey, the BI Tool currently predicts an influx of 455. "But it is known that many of the foreign pre-registrants eventually choose a different university, which means that this number is already much lower. Moreover, the prediction of the BI Tool does not take into account the consequences of the corona epidemic. It is expected that hardly anyone will come from outside the EEA, because it is virtually impossible to travel and because the possibilities for taking the compulsory English language test have decreased considerably."
He therefore says he expects an influx of around 350 freshmen: about 300 Dutch and around 50 from the EEA. "That's an amount that we can handle very well. The department staff was significantly expanded last year with fifteen new assistent professors. As a result, we were able to double the deployment of staff in project education for all our projects."
Less extreme
For the other TU/e bachelors, the differences with last year are less extreme. The coming academic year will still be subject to numeri clausi for Built Environment, Industrial Design and Computer Science, and prospective students had to register before mid-January. These courses have now passed their decentralized tests and the participants know what position they are in with regard to possible admission. For Built Environment and Computer Science, the number of pre-registrations exceeded the number of places available. There are 325 for both courses. Industrial Design was just under the 180 limit with 178 pre-registrations.
Biomedical Technology, which will no longer have a numerus clausus in the coming academic year, also saw the number of pre-registrations rise significantly from 203 last year, to 332 at the moment. Applied Mathematics and Applied Physics are still slightly behind the results of a year ago, but that may change in the coming weeks. This also applies to Electrical Engineering, where there are now 98 pre-registrations less, and Innovation Sciences, with a difference of 113 pre-registrations. Industrial Engineering & Management Sciences grew from 242 to 333 pre-registrations. For Chemical Technology it remained pretty much the same; 296 last year and 269 now.
National decline
Universities show a decline at a national level. Umbrella organization VSNU counted 91,000 new bachelor students on May 11th: 2.5 percent less than in the same calendar week last year. At the moment, twelve percent fewer new bachelors have registered in Wageningen, according to the university magazine Resource.
"The registrations are very different from previous years," says VSNU spokesperson Bart Pierik. "That makes it difficult to wrap your mind around it. Are there really fewer registrations, or is there a June-1st effect? ​​" For now it's a shot in the dark and we have to wait for the last applicants.
Dutch youngsters who had planned a gap year for the coming year might change their plans. In pre-corona times, a record number of students went backpacking or working for a year before they started their studies, but that will not be very appealing now and can lead to many extra registrations. At the beginning of April, internationalization organization Nuffic was already gloomy about whether the international students will actually show up. In any case, Dean De Goey expects few people from outside the EEA.