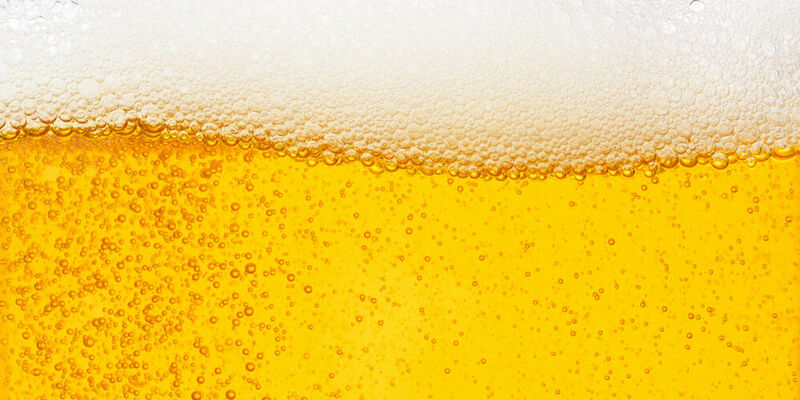 A thousand liters of free beer is flowing over the campus
A thousand liters of beer. Left over. And it must be finished within three weeks. We can imagine that a lot of students now move away their study supplies. We don't want to encourage alcoholism, but if you're quick, you can still drink a cheap beer on campus: De Zwarte Doos has a temporary happy hour: two beers for the price of one.
A few weeks ago, a receptionist in MetaForum found the twenty barrels under a staircase in the building. Community manager Erik de Jong was called and he tried everything he could to find the owner, but there was no one to be found. "I think something went wrong with the supplier."
The barrels were close to the expiration date, so in order not to waste the contents, they were donated quickly. Hubble Community Café and De Zwarte Doos were the lucky ones and each received five hundred liters of beer.
A quick calculation shows that slightly less than two thousand glasses (of 25 centilitres) go out of five hundred liters of beer, taking into account some tap loss. "In these difficult times for the hospitality industry, I thought it was a nice gesture to donate the beer and at the same time invite the community to visit the campus cafés again for a drink, in a safe way. That's how we also help them," De Jong says.
Difficult time for the hospitality industry
For a long time, it has been quiet in the cafes and restaurants and still it is not what it once was. "Only now it feels a bit like before, but the turnover is less due to the distance measures," says Christian Verhoeven, catering manager of De Zwarte Doos. "And now we still have a terrace outside; when the winter comes this will also be different. Let's be honest, for the hospitality industry two main things are important: the cozy atmosphere, and paying attention to our margins to simply have something left over at the end of the month. And if you get this kind of opportunity to cut your costs a bit, that's very nice - especially in these difficult times."
Chairman of the Hubble Community Cafe Xaveria Vossen is "very happy that Erik came to us with this, we are all in a difficult period." The estimate that the stock in Hubble would be empty after one week turned out to be quite accurate. Saturday morning, she reported that all ten barrels received had already been poured out, the last glass was tapped around 9 p.m. Friday evening. However, At De Zwarte Doos, the stock of beer is still on.
Two beers for the price of one
Verhoeven: "We could really use the extra beer, but we also wanted to make a nice deal to have something flow back (pun intended) to the community." Starting this week, every Tuesday and Thursday evening from 20:00 to 21:00 is happy hour at De Zwarte Doos: get two beers, pay just one. The promotion is valid as long as supplies last.