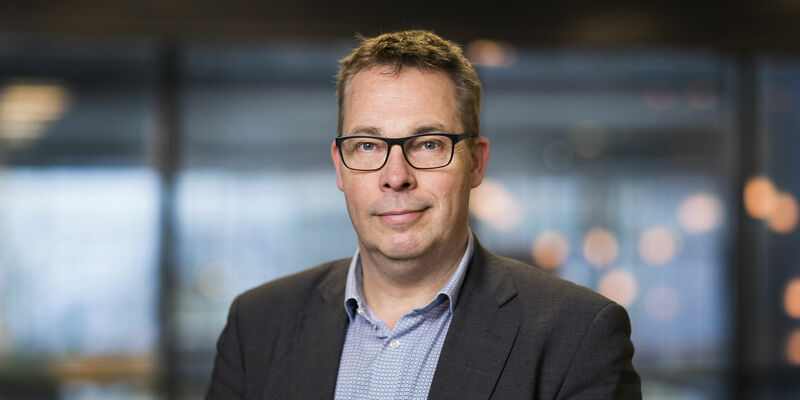 Education

,

Research

14/09/2020
Mark Bentum new Dean of Honors Academy
Mark Bentum, Full Professor in Radio Science at Electrical Engineering, this month becomes the new Dean of the Honors Academy at TU/e. He replaces Ines Lopez Arteaga, who with effect from July 1st succeeds Lex Lemmens as Dean of the Bachelor College. Under Bentum's leadership, the Honors Academy will continue on its present path as a test bed for innovation in education. The appointment is for four years.
The brand new dean, a specialist in the field of radio astronomy equipment, has held a professorship at TU/e since 2017. In addition, he is the head of another research group, at ASTRON, the national astronomy institute in the city of Dwingeloo in the province of Drenthe. In addition, he holds an MBA degree from Nyenrode Business University.
For the foreseeable future, the policy being pursued at the Honors Academy will have Bentum's full support. "The honor's program for bachelor's students is very much challenge-based; this is fully in line with the university's vision so we will be taking it further. In the master's phase there's more tailoring of the honor's program to the individual. This is an area I'd particularly like to address in the coming year; to my mind, personal development is very important."
The new Dean of the Honors Academy always felt it was a shame that during his time as a student at the University of Twente there was no program for excellent students, he tells us. "Back then I arranged matters myself so that for my final year internship I could spend nine months in the United States. This explains why I am delighted that at TU/e you now have the chance to do something extra, via the Honors Academy, even including a training program on personal development."
Innovation in education
One reason for appointing Bentum as the new Dean of the Honors Academy, founded to offer the best students added challenges and opportunities for development, is undoubtedly the Honors Academy's focus on innovation in education - a theme that Bentum confesses has always fascinated him. Earlier this year he received a Comenius Senior Fellowship (article in Dutch) in the sum of 100,000 euros for educational research.
"While a student is still taking a course, we want to be able to predict whether he or she will pass that course, and to identify the aspect where he or she may come undone. The notion is to provide interim advice - pay more attention to complex numbers, or the underlying physics, for example - in order to increase their likelihood of success. We are going to study whether this is even possible. To do this, we have also received a contribution from the TU/e Education Innovation Fund under the BOOST program."
Electronic dice
The right pedagogical interventions can have significant consequences, as Bentum knows. "Together with my colleague Ramiro Serra, I teach the course Electromagnetics II, which is known for being one of the most difficult courses at Electrical Engineering. The exams it involves were being passed by an average of 15 to 20 percent of students. These days, of course, this is simply not acceptable."
In view of this, the lecturers decided to get the students working right from the get-go. They asked students to prepare challenging assignments on the material ahead of the lecture, Bentum explains. "Students have to indicate which assignments they have prepared, and an electronic dice is used to determine which of these they will work out in full, in small work groups on the whiteboard."
This incentive proved a winner: the success rate soared to 60 percent. "This year, when the course had to be taught online, the results were even slightly better. The students had prepared even more thoroughly. They were using PowerPoint slides for the online presentation, for example. And the rating given by the students is also high; in view of this we want to publish our work on this method."