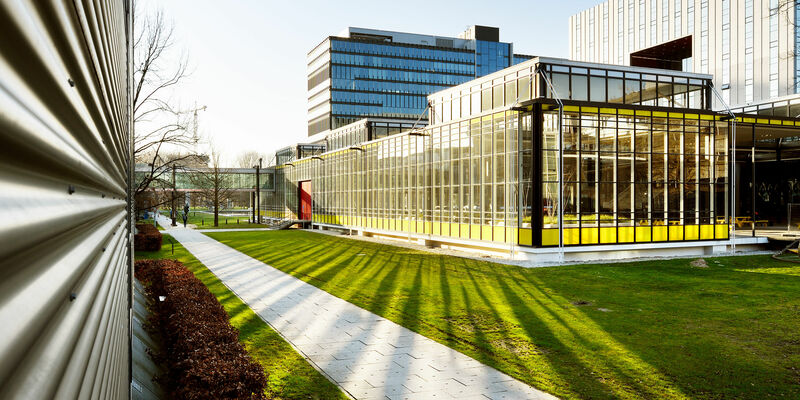 The University

16/08/2021
Olympics
Lisa Scheenaard and her partner Roos de Jong won bronze in the 'women's double sculls' during the rowing tournament of the Olympic Games in Tokyo. The duo had to give way to Romania and New Zealand. Scheenaard, age 32 and a member of the Eindhoven student rowing association Thêta, is still registered as a master's student at the TU/e ​​department of Built Environment, but has devoted more time to her sporting career in recent years. Her fellow club member Sander de Graaf, who studies mechanical engineering at TU/e, had to 'settle' for sixth place in the 'men's coxless four' in Tokyo.
Autonomous
University Racing Eindhoven (URE) immediately got a top ranking during the first race of the season at the beginning of August. At the Barcelona circuit, the student team's new self-driving electric racing car got a podium spot in six out of seven disciplines. URE's car only failed at the 'endurance' part. Like the other six participants, the Eindhoven car failed to complete the required ten laps (a distance of about three kilometers).
More racing news: On August 5, InMotion unveiled its new electric racing car, Endurance. The student team based in Helmond, aims to participate in the 24-hour Le Mans race in 2023. For this purpose, the team is trying to develop a battery that can be charged as quickly as filling a fuel tank. With the Endurance, which reaches a top speed of 205 kilometers per hour, that now takes about twelve minutes. Charging took an hour and a half with the previous InMotion car.
Vidi
University lecturer Alberto Ravagnani has been awarded a Vidi grant of 800.000 euros by science financier NWO. With this grant he wants to use mathematical techniques from combinatorics in the field of encryption. In that field of science, research is being carried out into how you can encode digital data in such a way that the relevant information is preserved when errors occur when transferring or reading the code. Ravagnani expects his work to contribute to cryptography that can withstand attacks from quantum computers.
Master
Last but not least: he once had to repeat a year in high school, but Dirk Lauret is now really making the most of his study program(s): this summer he completed no fewer than three master's degrees at TU/e: Electrical Engineering, Information Security Technology and Science of Education and Communication. And all cum laude, too; unique for TU/e. And as if that wasn't enough, Lauret also taught mathematics at the Lorentz Casimir Lyceum in Eindhoven as a side job, according to the Eindhovens Dagblad. The next step is a PhD position in Zurich, Switzerland, where he will design computer processors.