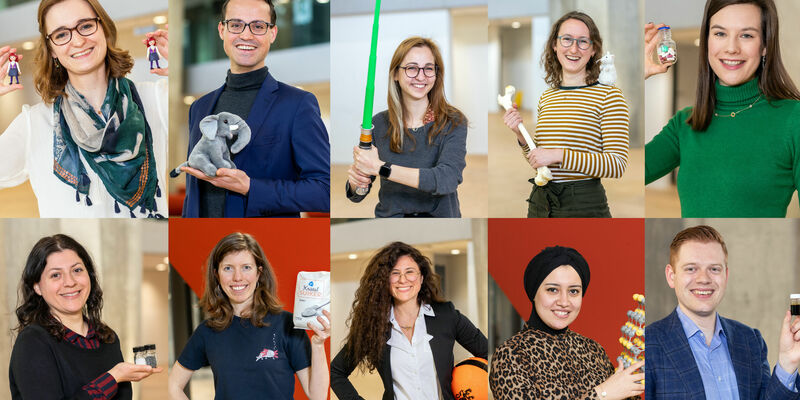 TU/e set to host national FameLab final
On June 1st, TU/e will be hosting the national final of FameLab, the international science communication competition where young researchers pitch a scientific topic of their choice in three minutes or less. But first, the online FameLab TU/e heat will take place on April 29th; there's an open call for young TU/e researchers to take part.
TU/e will participate in FameLab, an international science communication competition for young researchers organized in 31 countries, for the third time. Their challenge: to pitch a scientific topic of their choice with a twist. The winners of the national competitions will be representing their respective countries in the grand final at the Cheltenham Science Festival in the UK.
Eindhoven will not only be joining the competition for the third time; TU/e, celebrating its 65th anniversary this year, will also be hosting the national FameLab final on June 1st. Both the regional preliminary round and the final will be presented by TU/e science communication officer Barry Fitzgerald.
But first TU/e is looking for Eindhoven contestants, young researchers between 21 and 40 years of age; the best two will get to represent their university in the national final. Participants must record a pitch video that is no longer than three minutes, in English, without the use of slides. One optional prop is allowed, provided this item can be easily carried on stage during a live event.
Last year, the Eindhoven preliminary round was won by Eriola-Sophia Shanko, PhD candidate in the department of Mechanical Engineering. Her FameLab journey came to an end during the national final, at which she won the audience award. Shanko looks back on "an exciting experience that challenged me in new ways. Scientific research is fascinating, but effective science communication is equally important."
Interested in taking part this year? Click here for more information, check the video below, and make sure to register before February 26th by mail.