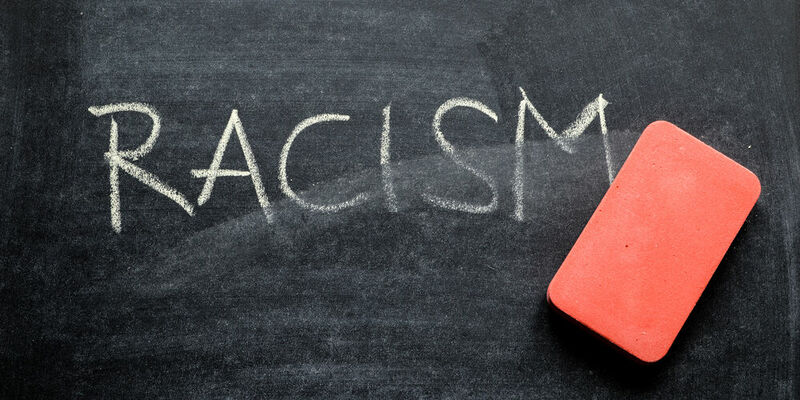 The University

,

People

03/06/2021
TINT starts conversation about institutional racism
Racism, conscious or unconscious, is also present at TU/e. Cursor recently published two articles about undesirable behavior at the university, including racism. TINT, the organization that hosts meetings on meaningfulness at TU/e, will host a physical event on June the 8th during which students and employees who were confronted with racism can share their stories.
"The idea for a meeting about racism came to us after a few incidents," Arantja Rosalina of TINT says. As an example, she cites a meeting at TU/e during which a position was debated. "The position was phrased in such a way that it had a racist undertone. I thought to myself: we have to do something with this."
It's not TINT's intention to point a finger, but to start a conversation about the subtle shapes that racism can take on. "Institutional racism is unconsciously imbedded in our society's structures. Without knowing it, people – or in this case organizations like TU/e – can have a racist perspective, which leads to the systemic exclusion of people of color." In short: institutional racism doesn't wear a white pointed hat. In fact: even those who mean well often don't notice it.
Physical event
That is why TINT wants to start a conversation about this issue on June 8. The meeting, which takes places in Metaforum. will be hosted by Kaylee Rosalina, an educationalist who focusses on inclusion. "We opted for a physical event because we want to create an environment that is as safe as possible for TU/e students and employees to share their experiences. They are less likely to speak out from behind a laptop or computer screen. It's important to look each other in the eye."
This is something of a first: TINT's program is one of the first university wide physical meetings since the start of the pandemic.
Based on Cursor's recent article on racism and abuse of power at TU/e, Rosalina expects that many people will be interested in the event. "Only a limited number of people are allowed to be present in the hall, but we will look into alternatives in case more people decide to register."
Safe environment
The main purpose of the TINT meeting is to allow victims of racism to share their stories. "Naturally, people who haven't experienced racism but who are interested in this issue are also welcome. What matters most, however, is that victims can be open towards each other in a safe environment and on the basis of rules."