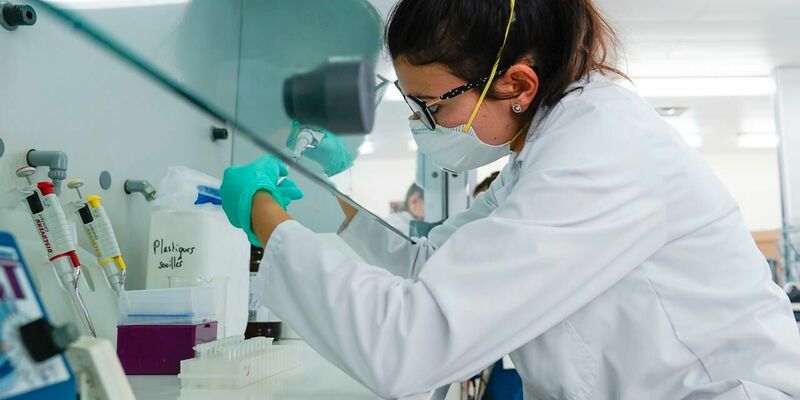 People

,

Research

11/06/2021
Now that Brexit is a reality, EU researchers will also have to apply for a visa to work in the United Kingdom. The change entails not only extra paperwork, but also all kinds of additional expenses. This could be reason enough for many academic researchers to turn down a job in Britain, the fortnightly magazine Times Higher Education reports.
Expensive
What exactly is the situation? The application charges a researcher has to pay for his or her own visa will, in most cases, pose no problem: for EU employees these amount to 55 pounds. Someone who wants to take along a partner and children, on the other hand, will pay a considerable additional sum, at least 610 pounds per person, the British government website reveals.
But at least these are one-off costs. A much greater expense is presented by the so-called 'health surcharge', an obligatory additional contribution for access to UK healthcare to be paid annually. The average amount of this surcharge is 624 pounds per person per year.
Paying upfront
Here's a sample calculation: a researcher who wants to move to the UK with a partner and two children will pay almost 2,500 pounds (about 2,900 euros) each year for this healthcare surcharge. Then add to this the one-off charge for the visa application.
What makes this really burdensome is that the health surcharge has to be paid upfront for the entire period of the stay at the same time as the visa application fee. To put it a different way: the longer you are planning on working in the UK, the more money you have to have in your bank account. For a work visit of three years, the family referred to above would have to cough up over ten thousand euros.
Refund
Is that money gone for good? Not necessarily. According to the Dutch government, there are "possibilities for refund" of the health surcharge if someone remains insured in the Netherlands. However, it's the "British authorities" who take the decision on this.
And indeed, the UK government website refers to a "full or partial reimbursement" for certain EU workers. But there are no guarantees and the conditions vary for the different types of visa. Someone who wants a refund will, in any case, have to contact the National Health Service.
In sum: how you obtain a refund is not all that clear, and the fact remains that you will still be stuck with a huge advance payment. So then the question becomes whether European researchers will find this hard to swallow. According to Times Higher Education, since Brexit, British universities are seeing a declining interest among European researchers for a career in the UK, both in senior roles and in postdoc positions.
And what about students?
Students will have a bit more security, according to the Dutch organisation for internationalisation in education Nuffic. If they study in the UK for longer than six months, they also have to pay a health surcharge of 470 pounds per year. They can only request a refund of that amount starting 1 January 2022. This also applies to students who are going to study in the UK this year, a spokesperson explains.
Someone who wants to study at one of Britain's renowned universities would have to have deep pockets, anyway. For example, in order to complete a full Bachelor's degree at Oxford, a Dutch student would, as of September, have to pay between 27,000 and 38,000 pounds per year — three to four times more than previously.