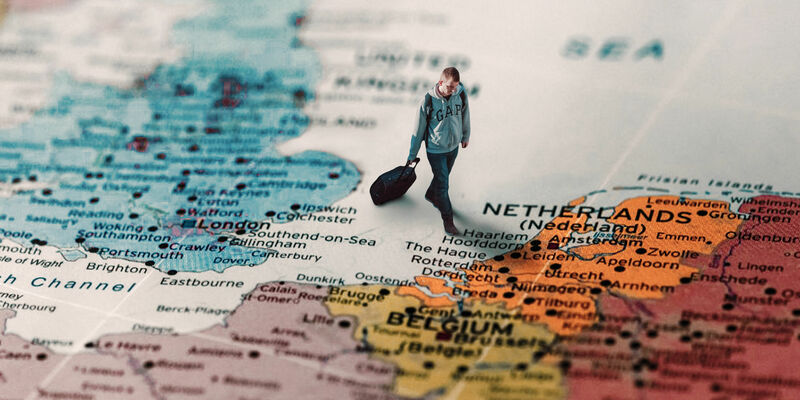 Brexit could cost British students a pretty penny
British nationals who are enrolled at Dutch universities but who do not live here must act quickly: if they are not officially registered with a Dutch municipality before 1 January, their tuition fees will skyrocket. At TU/e, this applies to only one student.
DUO, the government agency tasked with implementing education policy, already issued a warning a year ago: British students in Dutch higher education with no official address in the Netherlands could get into trouble as a result of Brexit. This is the case, for instance, for students whose landlords do not allow them to register with the municipality.
Some 3,400 British students are enrolled in a Bachelor's or Master's programme in the Netherlands. TU/e has 29 British students. They pay the same tuition fees as Dutch students, and they are sometimes entitled to student financing. After Brexit, nothing was going to change for British students who were already enrolled in the Netherlands, Minister of Foreign Affairs Stef Blok promised in 2018.
Covid
But these students have to be able to prove that they were studying and living here before Brexit. Especially the latter can sometimes be difficult. About a hundred British students at Maastricht University, for example, are not registered with a Dutch municipality, Observant reports. Due to coronavirus measures, some of them are studying remotely from the UK and others live just across the border, in Belgium or Germany.
As a result, they are at risk - just like other non-EEA students - of having to pay the much higher institutional tuition fee, which can range from 8,000 to 32,000 euros per year at Maastricht. The university is therefore making every effort to get British students registered at the UM Guesthouse, which currently has about 270 empty rooms available, before 1 January.
Eindhoven
At present there are 29 British citizens studying at TU/e, one of whom is doing so while living in the United Kingdom, says Inge Adriaans, policy officer International Affairs at TU/e. The student concerned has been informed of the new situation after Brexit. "If you are not registered in the Dutch Personal Records Database (BRP), you are regarded as a non-EU student," says Adriaans. For non-EU bachelor's students, the tuition fee at TU/e is 11,200 euros per annum. In addition, these students must apply for a visa.
"Regardless of this specific situation, we always advise all international students that they follow their courses with us while based in Eindhoven, as far as they can," says Adriaans. During the corona crisis many internationals went back home with a view to studying online. "But that's not something we wish to promote. It is not wise to be based in your home country while studying here."
Brexit Information Desk
According to the government website Brexit Information Desk, the future tuition fees for British students in the Netherlands will depend on the agreements made between the EU and the UK about their future relationship. In the absence of such agreements, UK citizens "will be treated as non-EU citizens" and will pay higher tuition fees, just like for example Chinese and American students.
This will apply to 99 percent of newly enrolling British students after 1 January, a spokesperson for Minister of Education Ingrid van Engelshoven expects. In any case, British students would do well to register with a Dutch municipality before 1 January.