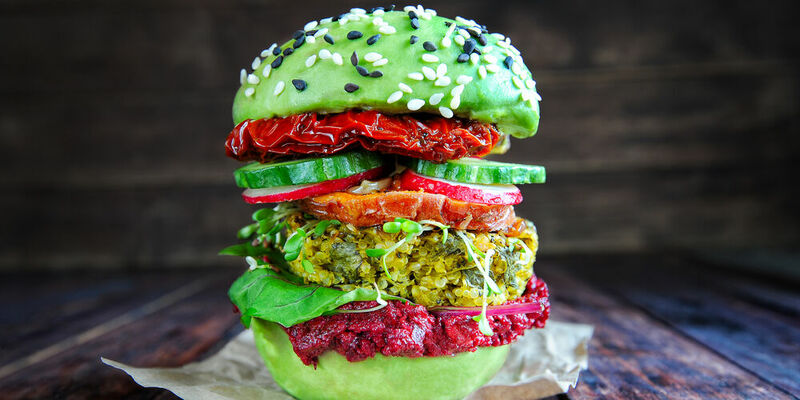 Majority of those turning down meat and fish are university graduates
People with a university degree more frequently choose vegetarian and vegan options than those without a post-secondary education, Statistics Netherlands has revealed. They are more concerned about the climate crisis, animal welfare and their own health, although sometimes they are just showing solidarity with vegetarian housemates.
All-you-can-eat spareribs or the occasional slice of chicken breast on toast? At the beginning of last year, Statistics Netherlands asked over 3,600 adults how often they eat meat or fish "as part of a warm dinner, in a sandwich, or as a snack".
Flexitarians
Every day was the answer given by one in five Dutch people, the figures reveal, but around 45 percent restrict their intake to four days of meat per week maximum (so-called 'flexitarians'). A tiny portion of the population are vegetarians and don't eat any meat or fish at all (1.7 percent), and an even tinier portion are vegans whose diet is fully plant-based (0.4 percent), thus excluding animal products like dairy, eggs, honey and gelatine.
Interestingly, those who have completed some form of higher education choose meat and fish less frequently than adults without a post-secondary diploma, Statistics Netherlands reports. Thus, for example, only 16 percent of those who graduated from an institution of higher education eat meat every day, and nearly half are flexitarians (47.1 percent). In addition, 2.6 percent never eat meat or fish, and 0.8 percent choose vegan options exclusively.
There are also differences within this group of university-educated respondents. For example, about 18 percent of those with a degree in higher professional education or an academic Bachelor's eat meat every day, and 0.3 percent are vegan. For the academic Master's and PhD graduates the percentages are 11.3 and 1.9 respectively.
Greenhouse effect
What is the motivation for passing up meat and fish? Researchers reached a consensus on this long ago: anyone worried about greenhouse gases should be declining to eat steak. In line with this, of flexitarians with a post-secondary degree, nearly half (48 percent) say they eat less meat because of the climate crisis.
But animal welfare and their own health are also factors (both 42 percent). Some simply feel no desire to eat meat, for example because they don't like the taste. A small group responded that they find meat products too expensive or that their housemates would rather eat vegetarian.
Students
Vegetarian and vegan students are also making their voices heard more often on university campuses. They are joining vegan student associations or starting petitions demanding that the cafeterias at their institutions expand the meat-free menu. Last month, Delft University of Technology was the first to go a step further. The cafeteria of the Faculty of Architecture will only be serving vegetarian dishes from now on.