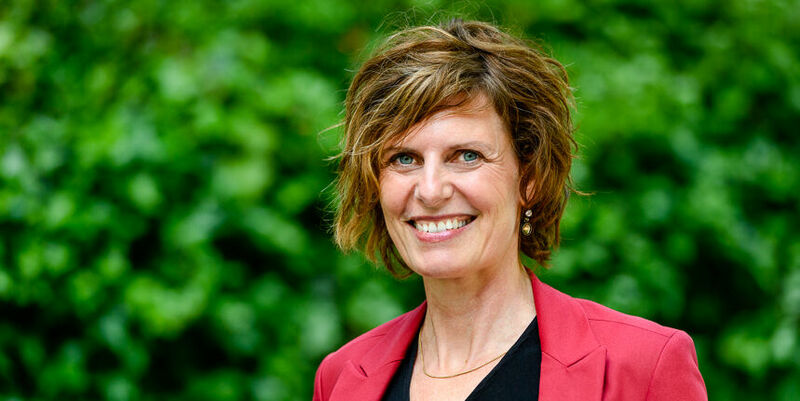 The University

,

People

17/06/2021
CEC director Koppers moves to Omroep Brabant
Hanneke Koppers, who was appointed director of the Communications Expertise Center in 2015, will leave TU/e. She starts her new job as director/administrator at Omroep Brabant on September 1. Koppers will succeed Henk Lemckert, who recently moved to Omroep West. She informed the staff at CEC of her departure this afternoon during a special Teams meeting.
This afternoon, Omroep Brabant published the announcement on its website that Koppers will succeed Henk Lemckert. Koppers is also quoted as saying the following about her new job: "Omroep Brabant has an important public duty, today and tomorrow. I'm very much looking forward to contributing to 'the feeling of here' that the people of Brabant share. I'm also proud to represent Omroep Brabant during meetings with stakeholders, and I hope to inspire and connect colleagues within the organization. My focus will be on talent, teamwork and technology."
Frank Janssen, chair of Omroep Brabant's Supervisory Board, also talks about Koppers' move to the country's largest broadcasting organization: "She knows how to connect people and at the same time she's a wise innovator who is deeply committed to Brabant and its people. And she knows her way around The Hague. She faces the wonderful challenge of maintaining Omroep Brabant's success while simultaneously developing the organization towards the future."
During a Team meeting this afternoon, Koppers told the CEC employees that she is very devoted to the university and that she is proud of the current state of the service. "I'm proud of what we've been able to achieve together over the past years. I'm convinced that you will stay the course without me and that you will continue to work passionately." Koppers decided to change jobs because she felt "the ambition to bear final responsibility and to do so in an adjacent field in Brabant. I couldn't pass on that opportunity."
Koppers said that a decision on a suitable (interim) successor will be made in consultation with the Executive Board, and that she will ensure a successful transfer of tasks.