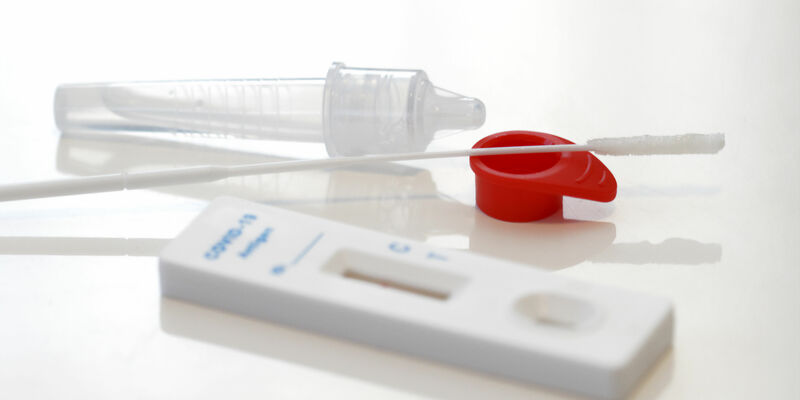 Corona

,

Education

10/05/2021
A campaign intended to guide employees and especially students to www.zelftestonderwijs.nl will be launched today (also in English). Since last Wednesday, it has been possible to order free self-tests via this website.
Students will probably need more encouragement than employees. They may not be aware that they need to order these tests themselves and seem to feel that there is little incentive to actually use them.
Transmitting the virus
Outgoing Minister of Education, Ingrid van Engelshoven, warns that students risk transmitting the virus to others because they may be asymptomatic. This makes the self-tests even more important, she says.
"This way, students can play their part in combating the pandemic", she explains, "and this will also help create more options for opening up education in the near future."
Specifically, she means more on-campus classes. Once the spread of the virus has been contained, students and lecturers will be able to meet each other on campus more often again for seminars or lectures.
Half a billion
The self-test programme for higher education will cost the government approximately half a billion euros, including distribution. The standard measures such as keeping a distance of 1.5 metres between yourself and others, will continue to apply. The self-tests are voluntary and nobody will be checking if you take them.
The national student organisations ISO and LSVb believe self-tests are unnecessary, as institutes of higher education are able to provide safe in-person education within the existing guidelines. They see no reason to protest the decision, however, particularly considering the fact that the government sees the distribution of these self-tests as a viable step towards reopening campuses nationwide.
The government will be looking to make the coronavirus self-tests mandatory for access to campus should the situation require this measure. MPs are due to vote on this draft legislation on Tuesday.
Other ways
Not all institutes of higher education are now affiliated with zelftestonderwijs.nl. Inholland University of Applied Sciences, Hotelschool The Hague, private institutions and several theological institutions prefer to distribute the tests in other ways.