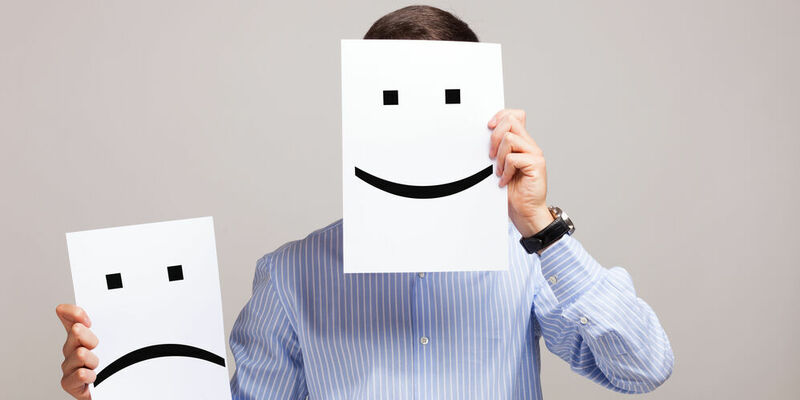 Corona

,

Research

,

Student

12/05/2021
Tips to get through the lockdown and corona
Llewellyn van Zyl, assistant professor in work and organizational psychology with the department of Industrial Engineering & Innovation Sciences, held a Studium Generale lecture this afternoon during which he provided his audience with a number of tips, free of charge, on how to maintain good mental health and wellbeing during the COVID-19 pandemic. "Search for a mentor and ask questions that matter during personal encounters."
Van Zyl has been conducting research into the mental and psychological wellbeing of university students in fourteen countries for a number of years. The outbreak of the corona pandemic in March of last year provided the South African born researcher with reference material that allowed him to study the effects of both lockdowns on the student populations that were part of his research.
Conclusion: the second lockdown, which came into effect after the summer holidays, had a much greater impact on people's wellbeing than did the first one at the start of the crisis. According to Van Zyl, students indicated that certain aspects of their wellbeing had even somewhat improved during that first lockdown. One of the reasons for this, Van Zyl says, is that online education allowed students to organize their time in a much more flexible way, because they could decide for themselves when they wanted to watch an online lecture. In addition, it was easier to get into contact with teachers online during that period than previously on the campus.
Wellbeing is one of the three aspects that matter to people during a period of lockdown, besides maintaining social relationships and autonomy, according to Van Zyl. He, too, had put some extra work into that, he said, by organizing a regular online games evening for his friends and himself on Fridays. It became apparent from the responses of the approximately 180 listeners who had registered for the SG lecture that practicing sports is an important outlet as well. And what did the group miss the most? Freedom, going out with friends, hugging, heading into the city and visiting festivals.
Lonelier
Van Zyl's research showed that the second lockdown had a much more negative impact on wellbeing, which he also learned from personal experience. "I suddenly felt much more lonely, isolated and depressed." The turning point came after the summer holidays, which had been practically without any restrictions, Van Zyl says. "When the second lockdown came into effect, people suddenly realized that there was no way out of this crisis after all, which made them feel worse. They had hoped for better times and were uncertain about what the future holds. What also matters is how authorities manage such a crisis top-down. In my home country of South Africa, the army was deployed, which made the lockdown look like a military operation."
That feeling of insecurity won't be going away any time soon, Van Zyl believes, "that will only end when the World Health Organization declares an end to the pandemic." But the researcher says that it would be wise if people looked for a strategy to manage their wellbeing in these times.
Van Zyl: "Set clear guidelines for when you work and when you don't work, and abide to them. That way, you won't feel guilty all the time when you're not studying. Look for a hobby, for something you're really good at. Make a photo every day of something that makes you feel positive and reflect on that at the end of the day. Look at what you've photographed at the end of the week, is there a common thread? Share your feelings with others and ask them questions that really matter. Ask for help when you get stuck, there are people who want to help you. Invest in relationships and be willing to listen to what the other has to say. That means that you always briefly summarize what the other person has told you and then respond to that. Be yourself, don't pretend to be someone you're not. And search for a mentor who can help you take a next step. This can be of help in your studies, but also in your career, for example."