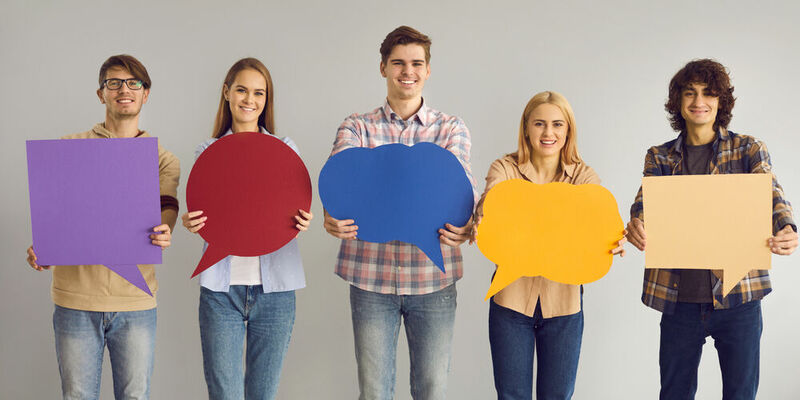 Young people meet with informateur Hamer
Student debt, the housing shortage, an uncertain labour market... The new government needs to get to work on these issues fast, say four youth organisations. This morning, their representatives met with informateur Hamer; a first in the history of government formation. Hamer, who is the chairperson of the SER (Socio-Economic Council, ed.) is also a member of TU/e's supervisory board.
This formation is now back on track. On Tuesday, newly-appointed informateur Mariëtte Hamer spoke with the leaders of the major political parties. But young people and students are also interested in sharing their thoughts on government policy for the coming years.
This morning, the chairpersons of youth organisations FNV Young & United, the National Youth Council, the Youth Climate Movement and Young AWVN, took a seat at Hamer's table to discuss what the new government could do for their generation. Something no informateur has done before.
Basic student grant
"It was great that we were given the opportunity to share actual concerns young people have", said chairperson Alina Danii Bijl of youth union FNV Young & United afterwards. Student financing features high on the agenda. "We want a strong, debt-free foundation for everyone. Ideally, we would like to see that students can study independently of their parents, on a basic student grant that adequately covers their needs."
Ms Bijl is quite certain that the current loan system will disappear. "Only VVD still supports it. But now the other parties need to turn all their talk into action and come up with a good, solid plan that students can support."
Many other topics were also discussed, including the uncertain labour market and the lack of affordable housing. "We have emphasised that all these factors are connected, because students and young people have such a bad starting position these days", says Bijl.
So what's next? She explains that "it is up to the House to continue these discussions and to keep inviting us to join in. We hope this happens, because policy for young people can only be made by involving young people."
Think tank
Former PvdA politician Mariëtte Hamer is president of the Social and Economic Council and is one of the founders of Dutch Student Union LSVb. Earlier this year, she joined forces with the 'coronavirus think tank' of SER Youth Platform and Coalition Y and sounded the alarm to Prime Minister Rutte about the impact of the coronavirus crisis.