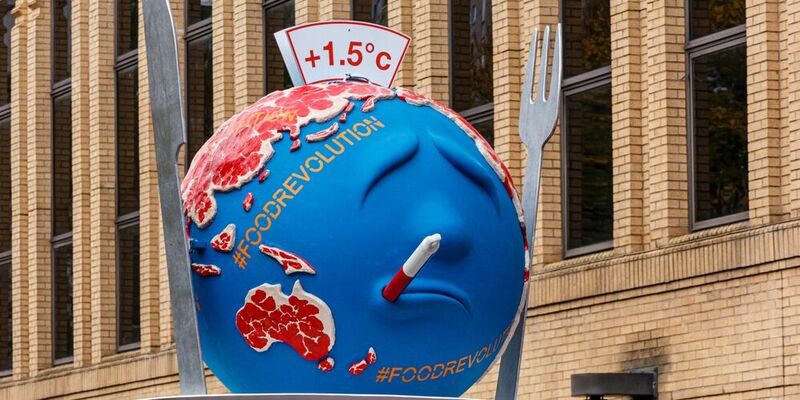 The University

,

People

16/11/2021
Heleen de Coninck brings Glasgow to the Lower House
Just back from Glasgow, TU/e Full Professor Heleen de Coninck has barely any time to reflect on the COP26 climate summit. Time is of the essence and the Netherlands must be persuaded to implement the climate resolutions – an online symposium and a Technical Briefing for the Lower House are on the agenda. "Although the final outcome didn't match up to initial ambitions, I can look back positively on the climate conference: the closing statement expresses an urgency that I have never seen before."
"At previous conferences, participating countries struggled to reach agreement on acknowledging the conclusions of IPCC reports. To my mind, the fact that 'coal' is mentioned at all is a success in itself." Full Professor of Climate Change Heleen de Coninck is referring to the last-minute watering down of the closing statement: it is proposed that coal-fired power stations will phase down their output – 'phase out' was the initial wording.
De Coninck's wide-ranging expertise extends to the financial system and global investments in mitigation (projects that reduce global warming). In a nutshell, rich countries must invest in sustainable energy projects in poorer countries. These are projects offering good returns, but even so they aren't happening because the necessary investment is seen as being too high risk.
What has COP26 delivered on this front? "The rich countries have confessed their guilt: they express regret at having reneged on an earlier promise to jointly invest 100 billion dollars per annum for poor countries to help them with climate mitigation and to enable them to protect themselves against climate change."
De Coninck sees evidence of increased awareness among the richer countries, which in many cases are now beginning to feel the effects of the changing climate themselves: "They now have a better understanding of how much it is in their own interest to provide financing, which can go beyond changing investment policies through the World Bank and national development banks alone."
Pioneering role
Back in the Netherlands, De Coninck is keen to disseminate the message from Glasgow since, if she had her way, the Netherlands would take on a pioneering role. Thus, tonight in an online symposium she will be addressing the question: 'What does the UN Climate Summit mean for you?' and next week she is appearing before the EZK (Economic Affairs and Climate Change) Committee of the Lower House of the Dutch parliament. Then there is the Technical Briefing on the 'scientific testing' of national climate policy, which she conducted together with Utrecht professor Gert Jan Kramer (chair of the Sustainable Industry Lab).
What should the Netherlands tackle first? "If I had to name just one thing, then I think we should initiate system transitions in order to reach CO2-neutrality ten years earlier: in 2040 instead of 2050. In the Paris Agreement, for example, it was agreed that rich countries must reduce their emissions before poorer ones do. It is our moral duty: if we as a rich and educated country don't do it, nobody will."
So, ahead of her upcoming visit to the Lower House, De Coninck is arguing for a fundamentally different policy: "We have to start making systemic changes in all kinds of sectors such as agriculture and industry right now. Changes that go deeper than technology and policy, that also look at legislation and behavior: what we as people actually care about."
TU/e
Technological knowledge is essential to the drive to become more sustainable. By way of example, she says, "Without it, a country like Botswana – ideal for solar power – end ups deciding to build a coal-fired power station". And that's where TU/e comes in. What can we do here on campus to turn the resolutions made in Glasgow into reality?
"Of importance are initiatives like Technology for Global Development, a team that I hope will soon receive more support – in innovation Space, for example. It has given rise to various developments, among them a master's program run by Henny Romijn related to renewable energy in Somalia."
Finally, De Coninck puts the case for a university-wide sustainability test: "To my mind, we'd do well to examine all our research and education: to what extent does it contribute to sustainability? And suppose the reverse of this were found to be true of, say, a research study. Then the question would become: should we allow it to continue?"
It is still possibleto sign up for the online symposium 'What does the UN Climate Summit mean for you?' (Tuesday November 16th, 18.00-19.30 hrs).