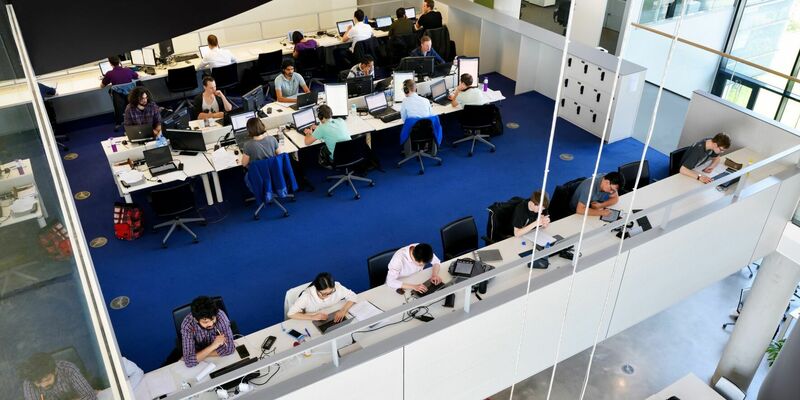 Campus

,

Student

01/06/2022
Groep-één: 'Shortage of facilities for students'
According to student faction Groep-één, TU/e students lack sufficient facilities to study or organize activities. Together with several study associations and cultural umbrella organization Scala, Groep-één investigated the matter and drew up an overview. The result is an extensive list of problems, ranging from a shortage of study places and storage space to a poorly functioning reservation system and limited opening hours.
Insufficient study spaces at Atlas and Flux and a shortage of space at the MetaForum building during examination periods. Rooms that are intended for multiple occupants, but are often only occupied by a single person. Lecture rooms and DBL rooms that have been reserved for an entire quartile, but remain unoccupied for most of that time. Not enough options for student associations to temporarily store all kinds of items and a shortage of small lockers for students. A reservation system that does not accurately display the rooms that are available for students and opening hours that do not match the students' needs.
In early May, Koen de Nooij, chair of Groep-één, along with several representatives of study associations, discussed the aforementioned list with, among others, Monique Kuyck, who acted on behalf of the Facility Management Center (FCM), Education & Student Affairs (ESA) and Real Estate (RE). "Another common problem is that it's not possible to make reservations online, even though there are plenty of available spaces", says De Nooij. "These are workplaces for employees who are probably working online, students who don't show up for their reservations, or who reserve an entire room for themselves. That's why many students feel that there is definitely room for improvement."
Student influx
Monique Kuyck says she certainly recognizes some of the issues that were listed, but she points out that although students may think that there is a lack of study facilities, this is not necessarily the case. Kuyck: "After the Covid-19 restrictions were lifted, we saw a huge increase in the influx of students to our campus. That's entirely understandable, but I think this shortage of study spaces primarily occurs at certain peak times. But generally speaking, there are plenty of spaces available on campus. You can reserve those a week in advance, so you do have to be aware of that."
Kuyck also recognizes that Planon, the reservation system for study places, is not functioning properly at the moment. "That is something we really have to improve, which is why we're currently working on a system upgrade. The improved system should be implemented in the near future."
Shipping containers
The student groups suggested placing a few shipping containers on the grounds to create temporary storage space for associations to house large items. However, Kuyck described the idea as "difficult" to implement. She adds that it is also an expensive solution, but it is definitely something they will look into.
Next week, a consultation will take place between the representatives of the departments involved in this matter, Kuyck says. "During that meeting, we will determine where we can find the low-hanging fruits in the short term."