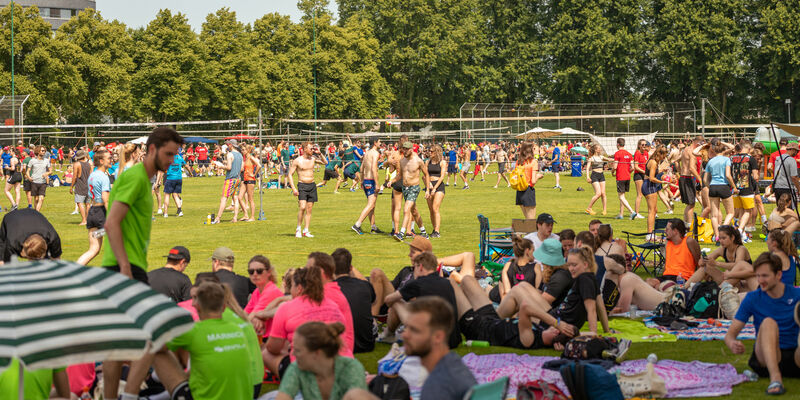 Campus

,

Sports

,

Student

20/06/2022
Hot Hajraa Outdoor Tournament, a photo series
It can hardly have escaped your notice; last weekend, the world's largest grass volleyball tournament took place on campus. "It was hard to capture the scale of the event", photographer Rien Boonstoppel pointed out. But he definitely succeeded in capturing the atmosphere of conviviality, the heat, and some of the action.
One hundred volleyball fields, a huge festival tent, a campsite and lots of shading cloths filled up the campus this weekend. More than six thousand volleyball enthusiasts and partygoers had a great time. Our photographer made this atmosphere impression on Saturday morning.
Curious about the huge organization behind this event? If so, check out this background article that Cursor published earlier.