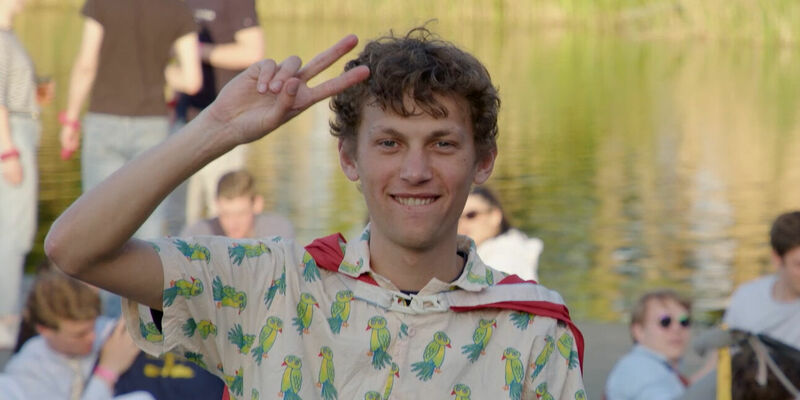 Rowing and toasting during the Houses & Societies Race
It's one of the highlights of the year for student rowing association Thêta: the annual Houses & Societies Race (Huizen- & Disputenrace). After a few cancelled editions, the moment had finally arrived again on Friday May the 13th. Time for athletic achievements, a good time and large quantities of beer on the banks of the Eindhoven Canal. Cursor's video reporter Fabian Lucas Luijckx was present to document the festivities.
It doesn't matter if you want to compete with your student house, society, committee or with a group of friends, everyone is welcome to join E.S.R. Thêta's annual Houses & Societies Race. Rowing experience isn't required. As usual, Thêta's women's society Animo was responsible for organizing the event.
The spirits were high at Thêta's base on the banks of the canal last Friday. After the previous editions had to be cancelled due to corona measures, everyone was even more excited than usual. People rowed, had drinks in the sun and enjoyed French fries. The event concluded with a tent party. Cursor's Fabian Lucas Luijckx documented the atmosphere in an amusing video.