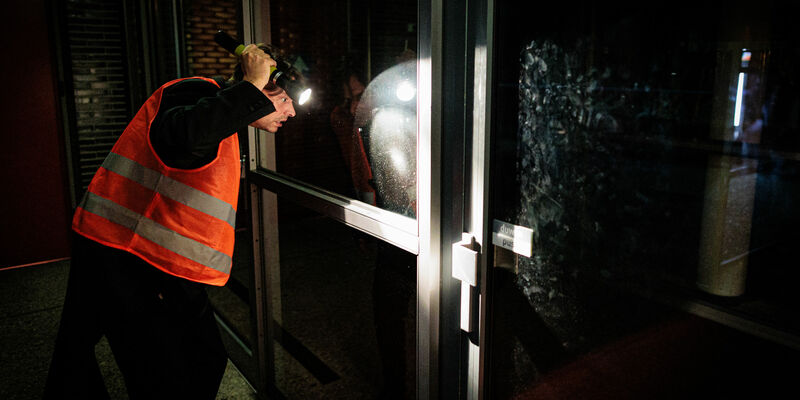 Campus

,

Culture

15/09/2023
Hide and seek with Stefano Keizers
With his first performance as the new Artist in Residence at TU/e, Stefano Keizers immediately set the - slightly absurd - tone: about a hundred students were asked to hide themselves in the Auditorium on Monday night, and Keizers was "it". Equipped with a bodycam, he set out to find the participants who were hiding and waiting in suspense. Fabian Lucas Luijckx captured the spectacle on video for Studium Generale and Cursor.
Multi-talent Gover Meit currently goes by the name Donny Ronny, but he is best known by his previous stage name: Stefano Keizers. As TU/e's new artist in residence, he is starting an artistic project this month - Expedition Stefano Keizers - with 25 students.
However, for the kick-off, which took place last Monday in a darkened Auditorium, anyone was allowed to sign up - with a maximum of 100 participants. During a sold-out evening of Ultimate Hide and Seek, they had to try to remain unseen by seeker Keizers for as long as possible.
How did that go? Fabian Lucas Luijckx filmed it for us. But just to give you a small glimpse: the participants were incredibly competitive, and 54 out of 96 managed to elude Keizers. Nevertheless, the artist in residence also thoroughly enjoyed himself: "The most fun I ever had".