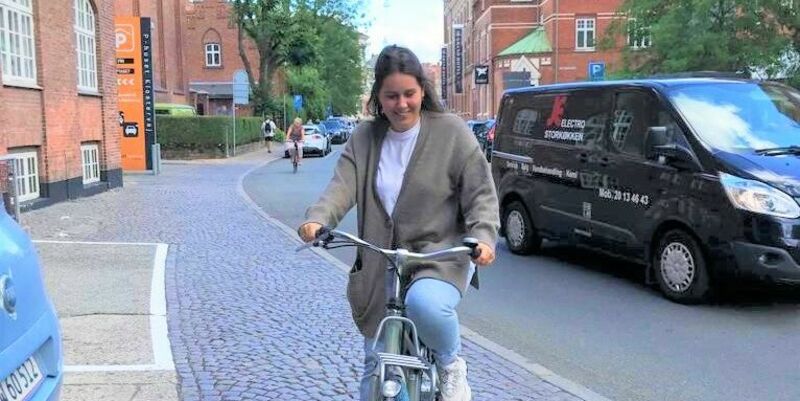 And how are things in Odense?
When you think about Denmark in the fall and winter, snow and short days might be high on the list. If you also have a design background, you might think about Bang & Olufsen, Scandinavian design or simplicity. Even though that all comes up during my exchange in Odense, studying in Denmark so far is already way more than that.
Hej! This fall semester I'm studying at the University of Southern Denmark (SDU). Equally as general as the name is also the choice of studies: you can come here for pretty much everything from humanities to hardcore engineering. Out of the four campuses, I chose Odense on the middle Island: Fyn. On a scale, you could compare Odense to Den Bosch and it really likes to show off the birth of H.C. Andersen, the fairy tale writer, a lot. Besides very beautiful nature, lots of castles and a few cosy villages, the island is quickly explored, it's small, but nice.
The Danish enjoy their simplicity. Even though class starts at 8 o'clock in the morning, the atmosphere is already good when cycling at 7:30. On campus, everything is very flexible and they're happy you're here. It's more about doing than thinking, which, as an Industrial Design student, I'm a fan of. Besides being seemingly cheerful all the time, Danish people are also very shy and enjoy their own company. When I subscribed to live in a huge Erasmus student complex (that looks a lot like Centerparks because of the low-rise buildings), I expected to cook and eat together often. That's not really working yet. But with some Dutch directness and dry humour, my new Danish friends seem to warm up slowly.
Luckily, I haven't seen the snow and short days yet. For a country that has so little sunlight, every sunbeam is worth a celebration. There's a small market and a lot of trips I can get to with my Swapfiets. When it gets colder, there's always Hygge, the Danish keyword for candles, good coffee and cinnamon buns. My exchange only just started, but I'm excited to be here. I hope to adopt the Danish cheerfulness and am already looking forward to all the trips that will come quicker than I think.