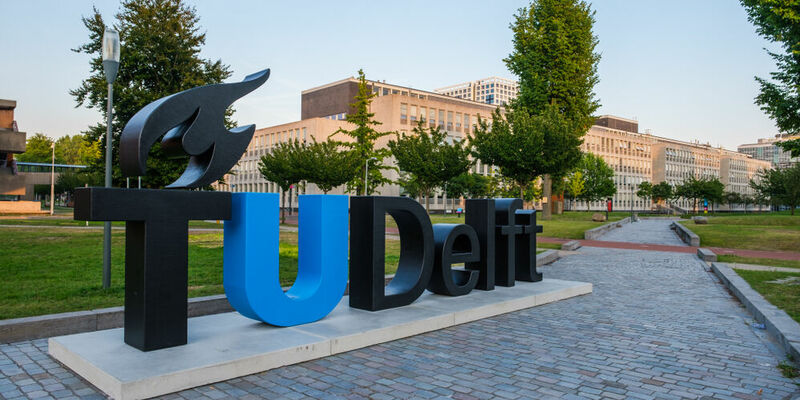 The University

19/09/2022
Former TU/e administrator advises Delft to grow
In the same week that the President of the Executive Board, Robert-Jan Smits, and Professor Maarten Steinbuch explained TU/e's growth plans in more detail, TU Delft also announced its substantial growth ambitions. A notable detail here is that Jo van Ham, who stepped down as TU/e's Vice-President in March 2019, was the one who led the advisory committee tasked by the Delft Executive Board to investigate these plans. Like TU/e, TU Delft aims to double its number of students.
For the Delft university, this would mean a growth from 28,000 students now to 40,000 students in 2030. The reasons presented by TU Delft's rector and President of the Executive Board, Tim van der Hagen, as to why his university needs to grow significantly are very similar to those previously given by Eindhoven's President of the Executive Board, Smits. Van der Hagen: "The industry keeps telling us that there is a need for more technically skilled people, at the level of MBO (secondary vocational education), HBO (higher vocational education) and WO (university education). As a society, we're facing major challenges that they have to help solve: nitrogen, climate, energy transition, urbanization, raw materials, and so on. We need people with a distinctive Delft signature, working together with other disciplines within a context. We now have 4000 engineering graduates every year and want to increase that number to about 5500 to 6000. In order to achieve that, you need a total student population of 40,000. That's a huge growth that can only be realized if the entire organization plus our external partners such as the government and companies are on board."
On the website of Delta, TU Delft's news medium, Van der Hagen explained last Friday that, initially, attempts were made in recent years to stop the growth in student numbers. "With no success", said Van der Hagen. "We thought: this growth is happening whether we like it or not; how do we explain this to the people in the city? Now we have a new mindset, which will hopefully open new doors, such as combinations that lead to new study programs." A year and a half ago, Eindhoven rector Frank Baaijens also announced that TU/e had reached its maximum capacity at 13,000 students. However, the university is now committed to growth, albeit with the caveat that the government has to invest in it.
Advisory committee
The advice to grow was drawn up in Delft by a committee led by Jo van Ham, the former TU/e Vice-President who bid farewell to the Eindhoven university in March 2019, after ten years of service. In Delft, as in Eindhoven, there will be outreach to the organization in the coming weeks to gauge people's views on the plans.
Article continues below photo.
In response to Delta's question whether it would not make more sense for the other two technical universities to shoulder the growth, rather than TU Delft, which is located in the crowded Randstad, Van der Hagen replied: "TU/e has already announced that it wants to double its student numbers; I don't know what Twente's plans are. We have made our own consideration and with that, we're already insufficiently catering to society."
According to the rector, the Van Ham committee has also given the advice to start (partially) moving study programs to Rotterdam or The Hague in the next two or three years. "That is also something we will investigate."