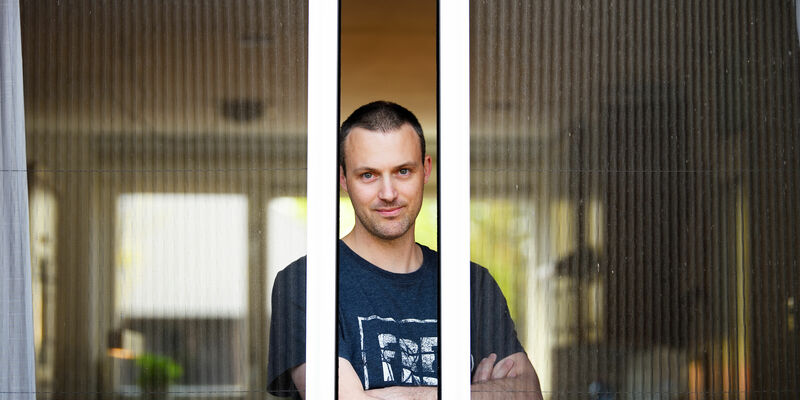 Boudewijn van Dongen
His degree studies bought Boudewijn van Dongen to Eindhoven in 1998 and he has never left. As an undergraduate his first field of study was math and computer science. He later studied business information systems, and finally graduated under Onno Boxma, Professor of Mathematics. During the graduation ceremony the professor subtly noted that Boudewijn's graduation work revealed that he was a better computer scientist than he was a mathematician, which still holds true today.
His studies introduced him to science, in the form of Process Mining, and to no one less than Wil van der Aalst. So, naturally, the idea of further study as a doctoral candidate at IE&IS appealed strongly to him. This resulted in 2007 in a thesis complete with propositions. At least one of his propositions still seems highly relevant: "If you have a profitable solution available, create your own problems." (loosely translated).
In 2016 and 2017 Boudewijn was president of the staff faction represented on the University Council and he became acquainted with TU/e from another angle. How does the decision-making process work, and why does it work? How are problems created (and, above all, by whom) when profitable solutions are available? And, moreover, how are problems solved when no solutions are available? The important task of answering these ever-recurring questions falls to the University Council, which also monitors whether everything is being done by the book.
On October 31st 2018 Boudewijn was appointed full Professor. He currently heads the Process Analytics group. His group is closed involved in the university's data science and artificial intelligence activities and shares responsibility for the various data science degrees run by the Department of Mathematics and Computer Science. He also writes columns for Cursor. About what? Anything and everything. Whatever fires his imagination. But always with a positive note.
---
Of course you are curious to read those columns 'with a positive note', right? This is your go-to!
Boudewijn van Dongen
Columnist
Mail me
Connect with me on LinkedIn