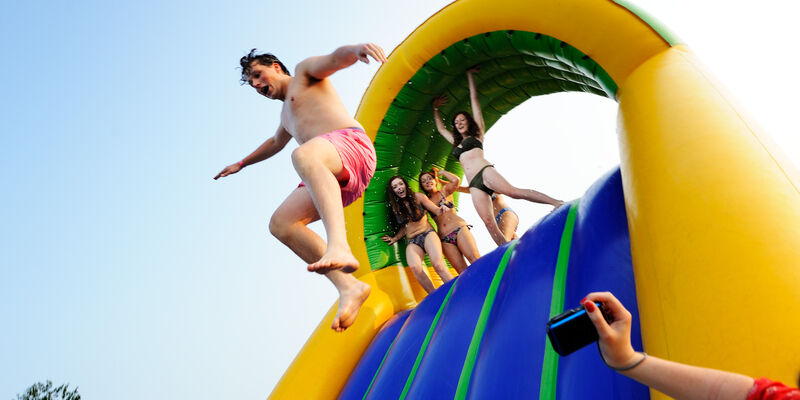 Student

,

Campus

05/07/2013
TU/e ends year with a party, and welcomes summer
Exams are over, many faculty members have cashed in their days off, and campus is a little less crowded each day. On Friday July 5, TU/e celebrated the end of the academic year for the very first time, officially yet informally - but summer was heralded with celebrations outside campus as well.
For many students, motivation was hard to muster these last few days - Facebook and Twitter was swamped with moaning and groaning. But Friday was the very last day of exams, and that's traditionally celebrated with the Post-exam Party at the Eindhoven Student Corps.
At the Bunker, TU/e faculty Erwin Kessels and Oscar Tomico had a go at the turntables as a sort of after party of Professors on Stage, earlier at MetaForum. Kessels was supported with extraordinary excitement by TU/e colleague Marco de Baar on Twitter: 'You've got to hear him (…) I wouldn't mind managing @erwinkessels should he become famous.'
De Baar himself already showcased his DJ talent in the main hall of MetaForum earlier that evening, along with eight other occasional DJs including TU/e Rector Hans van Duijn. The end-of-the-year celebrations had a Brazilian theme and started right after the awards ceremony of the Academic Year Prizes.
But there were parties outside campus to boost the summer vibe as well. Swim, Drink and Dance were the main ingredients of Miami Nice at Thêta at the Eindhoven Canal. The festivities at the rowing association was graced with the performances of DJs Joost van Hooijdonk -and his sax player- and the Amsterdam-based Gernot Müller.
At the Nachtegaallaan, T!NT (meeting place for inspiration and reflection) hosted their last Eat & Meet of the year. The night had a Mediterranean theme and some sixty students enjoyed homemade snacks and Greek and Turkish dance workshops.
Just to be clear: the Cursor editorial staff is not on vacation just yet. This week we'll be posting news on our website, Facebook and Twitter as usual.