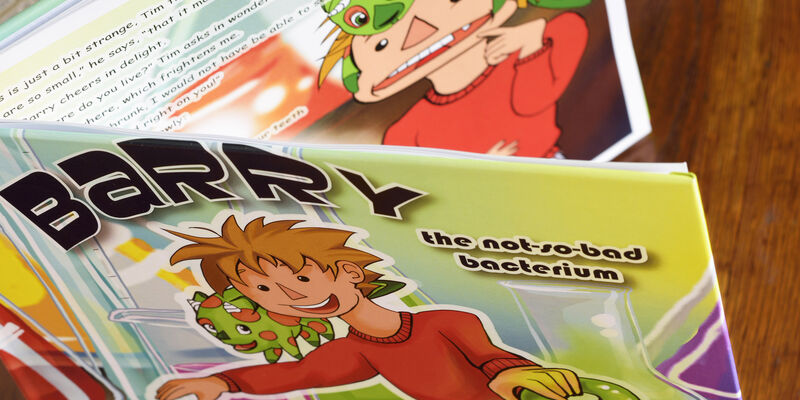 Student

,

Research

04/11/2014
iGEM team TU/e makes best new application
The iGEM team of TU/e came in first in the category New Application at the Giant Jamboree in Boston last Monday. The students fitted enteric bacterium E. coli with a protein jacket, so the bacterium can survive, and so put itself to good use, in chemical reactors or the human body.
With their contribution 'Click Coli', the Eindhoven team met the requirements for a gold medal, as did forty percent of all teams, including every single Dutch group. Moreover, they were better than their 24 competitors within the New Application category. Supervisor Tom de Greef has not yet seen the jury's final verdict, but he gathered from their talk they were especially impressed with the chemical techniques used by his students. All judges also thoroughly enjoyed the children's book 'Barry, the Not-so-bad Bacterium', created by team member Minke Nijenhuis. "We received wonderful reactions to the book", says De Greef. "But it didn't count towards our score for New Application - it was for general classification only."

Read more about the iGEM team in the article that was published in last week's Cursor.