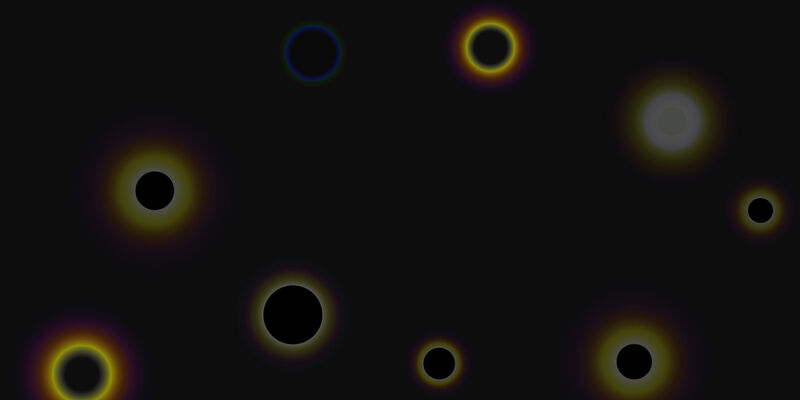 Student

,

Research

07/11/2014
TU/e @ GLOW, part 5: The Innocent Body
Theme of the ninth edition of GLOW festival in Eindhoven (November 8-15) is 'City in Motion'. In the same period, Strijp-S hosts GLOW NEXT, showing experimental and innovative light art, including several installations by TU/e. Today: The Innocent Body, a preview of the art installation of the same name that will be on display in Van Abbe Museum from December.
The Van Abbe Museum has joined forces with TU/e to have students and researchers think about the role of museums in the future. The museum wants art to be art, but also stimulate visitors to do something with what they see, says associate professor Kees van Overveld (Industrial Engineering & Innovation Sciences).
And that's where artist Ronald Schimmel comes in, he says. Schimmel's work revolves around how the eye works, and is characterized by afterimages, among other things. Basically, the artist wants the viewer's vision to short-circuit. Van Overveld: "His works are refined to the extent you don't notice something strange is happening to you. The name, The Innocent Body, refers to that: you're defenseless against the painting hanging in front of you."
The joint project of Van Abbe and TU/e toys with that idea. The Innocent Body takes up two areas. The first is brightly lit and has a colossal semicircular wall with a mural by Schimmel: black disks that he's well-known for subtly surrounded by painted afterimages. "That's where you're primed, as it were, made susceptible to a certain type of observations without any technological mediation."

Of course, you'll find the technology in the second area, as that's the TU/e area. In the darkened room, visitors watch computer animations of similar circles and afterimages. Van Overveld: "But the computer also calculates illusory afterimages that are almost impossible to discern from those your own visual cortex, your own brain, produces." To that end, a motion-detection camera is used to register where vistors are in the room.

Students who were involved with the project last year delved into composition, most notably the 'rule of thirds' that's used in photography mostly. "It's also an important rule in animation." Van Overveld is excited to talk about the students' input, "but you can't write that down. Just trust me when I say the installation has several tricks u pits sleeve that will definitely puzzle visitors."

The Innocent Body opens late December, but there's a preview during GLOW; a computer animation will be projected on the sloping side wall of the museum. The projection is a version of the animation that will be shown in Van Abbe Museum, but without the interactive aspect. Van Overveld is happy they're part of GLOW. "The project deserves it. GLOW light and light perception, which is exactly what The Innocent Body is about."
520,000 people visited GLOW last year. Click here for more information.