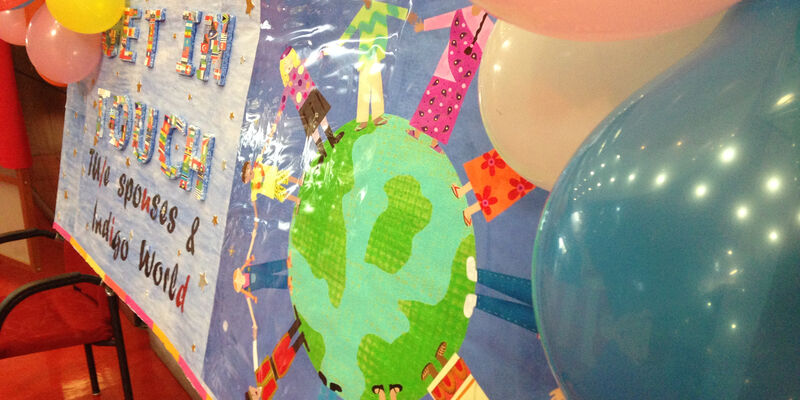 TU/e wins international award for partner program
The program TU/e and Indigo-Wereld offer to partners of international staff who also traveled to the Netherlands has won the Expatriate and Mobility management Award (EMMA) in London last Friday. The Get in Touch Program won in the category Best Family Support Program.
The full name of the TU/e/Indigo-Wereld program is Get in Touch with People and Places in Eindhoven, and its objective is to help partners of international staff to build a new social network here, and get to know the city. Participants visit cultural institutions, unique stores and the city library, learn about Eindhoven events and celebrations like GLOW, Halloween, Sinterklaas, and carnaval, and get the chance to join workshops. Partners can share their experiences through an online blog and a Facebook group.
The program was developed in 2011 by social entrepreneur Carola Eijsenring and her company Indigo-Wereld (indigo world), in close collaboration with Willem van Hoorn, policy officer for internationalization at DPO. Nicole van der Wolk, director of Personnel and Organization, says 'it's a prestigious award in the field. "It's a wonderful, and I believe just compliment for a unique program we've set up with Indigo-Wereld. Partners who've traveled along often have a difficult time finding their way in society here, and this initiative caters to that. Some scientists have even told us Get in Touch was the deciding factor in their choice for TU/e." Van de Wolk says they're talking to the city to discuss how the program may be expanded to cover the whole region.
There's no prize money – the 'honor and credit' are the prize. Indigo-Wereld and TU/e produced a film about the Get in Touch Program, about what partners experience after migration, the program itself, and the positive effects of participating.