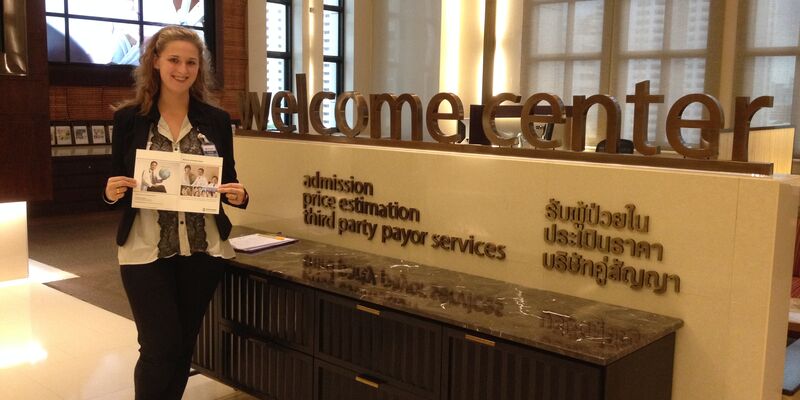 That being said, you might wonder what's so interesting for about Thailand for an Industrial Designer? The answer is Bumrungrad International Hospital, a hospital that looks more like a 5-star hotel than a hospital. It's the largest private international hospital in Southeast Asia, receiving over 1 million international patients every year who've traveled to Thailand specifically for medical enquiries, health check-ups, or procedures. Of those one million, almost half are visitors from the Arabian Peninsula (Arabic Patients, as they are called by the hospital management) who often speak little or bad English.
The goal of my project is to develop a system that helps these Arabic Patients connect with their Thai medical staff and interpreters on a socio-emotional level. This socio-emotional support is difficult to achieve when you are from different cultures, do not speak the same languages properly and, in the case of the patients, are ill and far from home. The system has to support both Arabic and Thai culture, and that's not an easy task, believe me!
I spent part of my youth in Thailand myself, which has made me aware of many aspects of the local culture. Sadly, Thailand's reputation has gotten worse and unstable over the past years because of the international news media. But I can assure you that you'll notice very little or nothing that supports that reputation anywhere in Bangkok. It's the "land of smiles" for a reason: people are and remain kind, welcoming, and open.
If you are planning a trip to Bangkok soon, be sure to check out Sukumvit soi 36 for absolutely amazing Thai street food while sitting on the street and sharing your meal with the locals! It is definitely worth a visit!
Sawadi kha and I hope to see you soon!