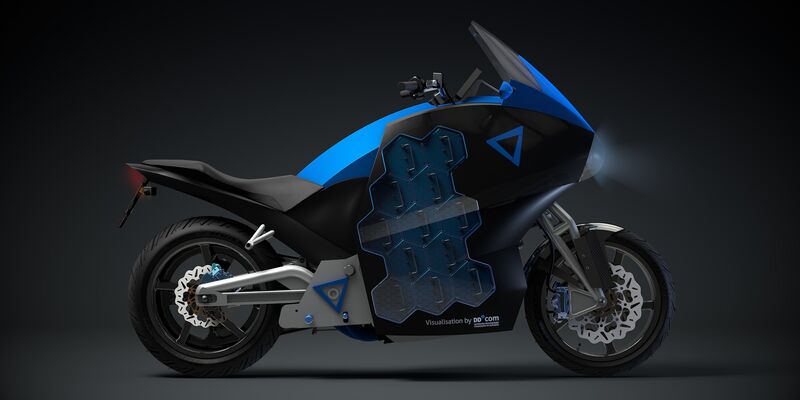 TU/e team STORM builds first electric touring motorbike
STORM Eindhoven revealed its design for an electric touring motorcycle in Helmond last Thursday night. With the motorbike, the team of TU/e students hopes to participate in the 80-Day Race (80DR) in 2016. Whether or not the race will be held is yet unsure – so far, STORM is the only confirmed competitor. Whatever happens, the Eindhoven students have set their minds on a trip around the world anyway.
The thirty students of STORM Eindhoven are building what they call the very first electric touring motorbike, designed to cover long distances. According to technical manager Wilco Pesselse, existing electric motorcycles are meant for the city or racing mostly.
It's going to be a relatively large, heavy motorbike, bearing in mind driver comfort during longer trips. The challenge was to implement innovations and improvements within the limited space of a motorcycle. Pesselse: "There are fewer options compared to a four-wheeler. In view of weight distribution, for example, a motorbike has to be fairly symmetrical. A motorbike has rear-wheel drive, so it doesn't make sense to fit the engine in the front. Then there's the battery, which is rather bulky, too. There's really only one area of a motorcycle that's relatively roomy, and that's the middle."
STORM hopes to present the prototype of their bike around summer break, as well as have the necessary license of road traffic service RDW. The production model should be finished by early 2016, and STORM wants two to four bikes for their trip around the world.
They'll soon hear if 80DR will be held or not. The organization is talking to 'a number of potential teams'.