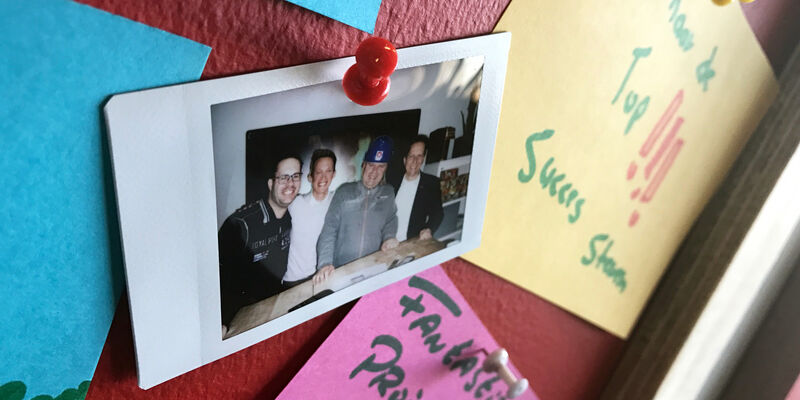 Selfie wall marks festive start of Atlas renovation
Safety will have the highest priority over the coming two years while the Atlas building is undergoing renovation, said Arno van den Thillart, regional director of construction company Van Wijnen. If necessary, he is prepared to arrange a daily bulletin on the renovation work. Today in Impulse, the former premises of Electrical Engineering and now converted into a luxury construction cabin, the formal project kick-off was held.
"This is an immense job in a very special environment so we need to take extra care," said Van den Thillart. "No one enters the construction site without an appointment, and for campus users too, the environment must feel safe. If necessary we will communicate our activities on a daily basis as well as the consequences of our work for the surrounding area."
For a feature dubbed the Wall of Fame, those present this afternoon had the opportunity to take group photographs and add their wishes for the future of the project. It is intended that over time selfies will be added to the wall.