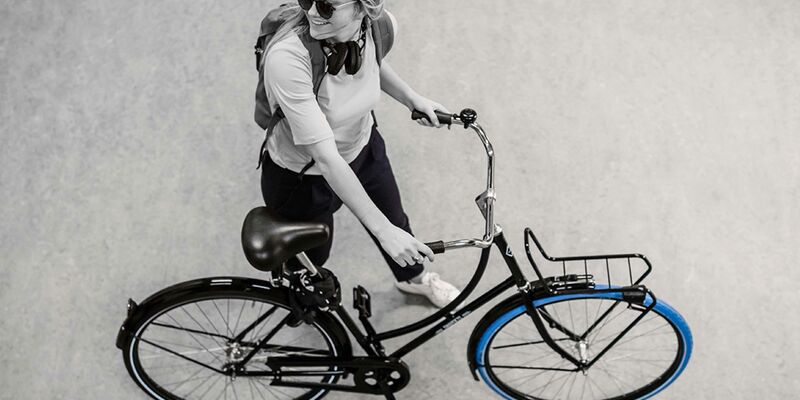 A bike that works - preferably now
The umpteenth puncture, a chain that is forever falling off, a broken bike light: SwapFiets wants to put an end to all these cycling irritations. The company, prompted by similar frustrations experienced by Delft engineering students, describes itself as 'Spotify for bikes'. On May 8, the company will expand into Eindhoven.
Spotify enables us to listen to music whenever we want; thanks to Netflix there is always something interesting on TV. The consumer is used to a certain level of service and preferably right now. "Why shouldn't you be able to get hold of a bike in good working order any time you like?", asks TU/e student Hannah Keulen, who joined the SwapFiets team nearly a month ago.
For 12 euros a month, the company's customers can take out a bike subscription giving them the right to go anywhere. If a mechanical problem arises, you simply send SwapFiets an app and within twelve hours they bring another bike to an agreed location and collect the broken one. The subscription can be cancelled with a month's notice.
While anyone can subscribe to SwapFiets, students are the target market. Especially for internationals, who are often in the city for a short period, the company hopes to offer a useful option. In Delft, Groningen, Leiden, Nijmegen and Utrecht, SwapFiets is already active; in early May Rotterdam and Eindhoven join the list. In Eindhoven the company expects to recruit some three hundred subscribers before Introduction Week starts in August. What's more, SwapFiets aims to expand swiftly to a thousand users in Eindhoven.
The bicycles, with their characteristic bright blue front tire, will soon be delivered and swapped by six swappers from a shed just inside Eindhoven's ring road. Here, too, repairs will be carried out, initially by the company's own part-timers. To fix any bigger defects three bike repair shops are standing at the ready, says Keulen, who together with TU/e colleagues Sander de Graaf (right in the photograph) and Johann Slabber (left) is one of three regional managers responsible for SwapFiets in Eindhoven.
SwapFiets will be holding its Eindhoven launch on Monday May 8 in the market hall in TU/e's MetaForum. Test rides will be available and if you are keen you can subscribe on the spot and leave with a bike.