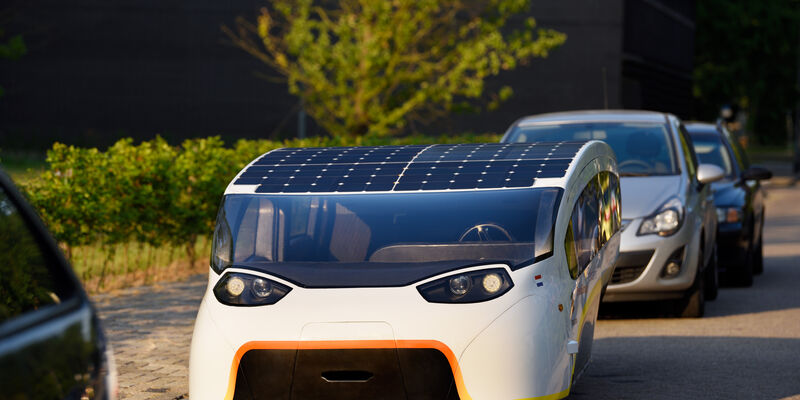 Will Stella Vie get out of Asia in time for World Solar Challenge?
Solar Team Eindhoven is having really bad luck in the run-up to the World Solar Challenge, which kicks off in Australia on October 8. The transportation of solar car Stella Vie as well as its battery pack is not going according to plan. This isn't the only student team suffering delays. "It's a catastrophic year for Solar Teams."
Stella Vie and the crate of materials are still in Singapore, the battery pack is in Kuala Lumpur, and the team is already in Darwin. "It's a really annoying situation," says Beatrix Bos, the STE spokesperson. "With both the car and the batteries now stuck in Asia we are getting increasingly nervous. It is very difficult to exercise any influence when you aren't on the same continent. We are spending a lot of time phoning, staying in touch with all the partners and the Dutch embassy. We are also making preparations so that once we have everything we can get the battery into the car really quickly. At the same time we are working on a plan B."

The car was supposed to arrive in Darwin on August 25, two weeks ago. The delay cannot be attributed to any one problem. "Customs is making a fuss, the airlines suddenly have no space for baggage with these dimensions," says Bos, "and then a national holiday added extra disruption." That airlines are extremely cautious when it comes to batteries was already known. STE has packed its battery in a specially secure crate, together with the Delft team's battery. "We got the permission of the Dutch government to transport it like this," says Bos, who is at a loss to know what other measures they could have taken.

Nor is communicating with airlines a simple matter. "They agreed in advance to the measurements of the transport crate. Nonetheless the airline in Kuala Lumpur said it doesn't fit. And another plane that was suitable was already full." In total futile attempts have already been made to board eight flights.
STE is not the only team afflicted by delays. Bos knows that Delft and Twente and the German teams from Bochum and Aachen are having similar problems. "It is some comfort to know that we are not alone in this, and that it is not the fault of our organization," she says. "But it's a long wait and the schedule, which is always tight anyway, is now at risk."

An alternative plan is to build a completely new battery in Sydney. The new cells this requires have been reserved, and steps are being taken to find a company that can weld them together. But for the time being STE is staying hopeful and focusing on the arrival of Stella Vie. Their participation in the World Solar Challenge will be only be jeopardized if that has not happened by September 26.
Update September 9: solar car Stella Vie has made it to Australia, the team says on its Facebook page.