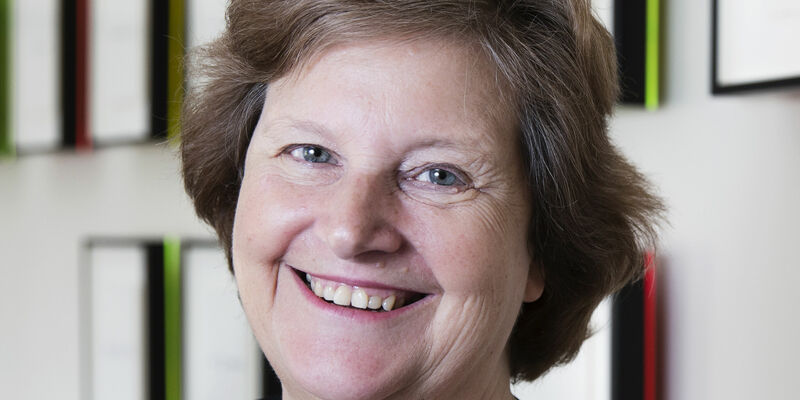 The University

,

Research

20/09/2018
Honorary doctorate for role model Ann Dowling
Dame Ann Dowling, Professor of Mechanical Engineering at the University of Cambridge, will receive an honorary doctorate from TU/e this coming Friday during MomenTUm. Dowling is an expert in the field of energy-efficient and silent engines and the current President of the British Royal Academy of Engineering. Her 'honorary supervisor' Ines Lopez Arteaga sees her as an important role model for women in engineering.
In 1993 Ann Dowling became the first woman professor at her faculty in Cambridge. Ines Lopez Arteaga, who nominated Dowling for an honorary doctorate and who during MomenTUm will assume the role of 'honorary supervisor', was herself the first woman in 2016 at the TU/e's Department of Mechanical Engineering to gain the title of full professor- in the same field as Dowling, acoustics engineering.
"Ann Dowling has built an impressive career in a field in which even today few women are working, and with this honorary doctorate I hope that she will also become a source of inspiration to our young women students and researchers who are engaged in 'hard' engineering," says Lopez Arteaga, who incidentally does not know her honorary doctoral candidate personally. She refers to Dowling as also being an excellent example of how research is conducted at TU/e's Department of Mechanical Engineering, with a good balance between fundamental research and its applications - in close cooperation with business and industry.
Dame Ann Patricia Dowling studied mathematics at Cambridge, and gained her doctorate there in 1978 for research on the noise made by Concorde - the supersonic aircraft first used at around that time to carry passengers. Since then her work has focused primarily on efficient combustion engines and the noise produced by cars, helicopters and aircraft. Flying is a hobby of Dowling's, reports Lopez Arteaga. "She has long held a pilot's license and has even co-owned an aircraft."