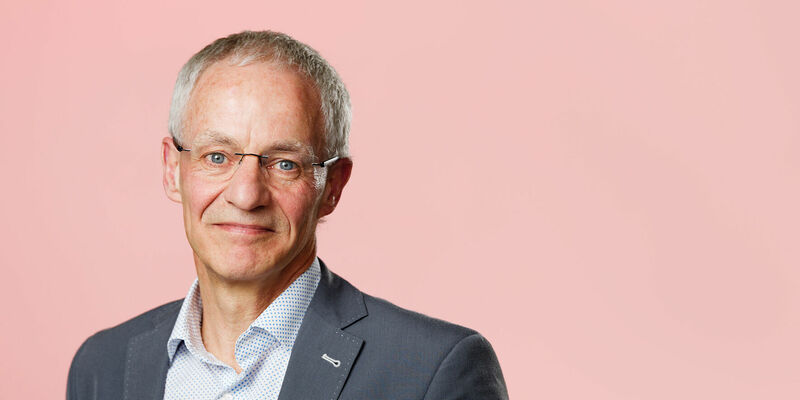 People

,

The University

26/04/2019
Simon Stevin Meester Arthur van Roermund receives royal decoration
Emeritus professor Arthur van Roermund (Mixed-signal Microelectronics at Electrical Engineering) was already Simon Stevin Meester, but since today he is also Knight in the Order of the Dutch Lion. Van Roermund, who said goodbye to TU/e in June 2017, received the insignia this morning in his hometown of Helmond from Mayor Elly Blanksma-Van den Heuvel in the company of his family and Dean Bart Smolders, among others.
Van Roermund (1951) received his award for his services and special contributions to science and the university. He was instrumental in the development of so-called 'smart circuits'. These are used in medical electronics, wireless communication and professional metrology equipment.
In 1999 he made the switch from TU Delft to TU/e, where he led the Mixed-signal Microelectronics group for eighteen years. During this period he was also a member of the department board of Electrical Engineering for ten years. In his time before Delft (1992-1999) he spent eighteen years at Philips Research.
Simon Stevin Meester
In 2004 he received the title 'Simon Stevin Meester' from STW, which can be regarded as an oeuvre award. The title has a monetary value of half a million euros, which Van Roermund reinvested in his research group. When he made his farewell in 2017, he said in Slash, the relations magazine of TU/e: " While that was a nice financial incentive, the reputation of the award has a greater impact on the group, in terms of credibility in the eyes of the outside world and for internal motivation."
Van Roermund was chairman of the board of ProRISC (the microelectronics platform in the Netherlands) from 1999 to 2012, and vice-chairman of IPN, the Dutch ICT research platform from 2000 to 2012. For eleven years, from 2001 to 2012, he was co-organiser of the annual workshop for Advanced Analog Circuit Design (AACD). Van Roermund has more than seven hundred publications to his name, has written thirty books and co-authored twelve other books.