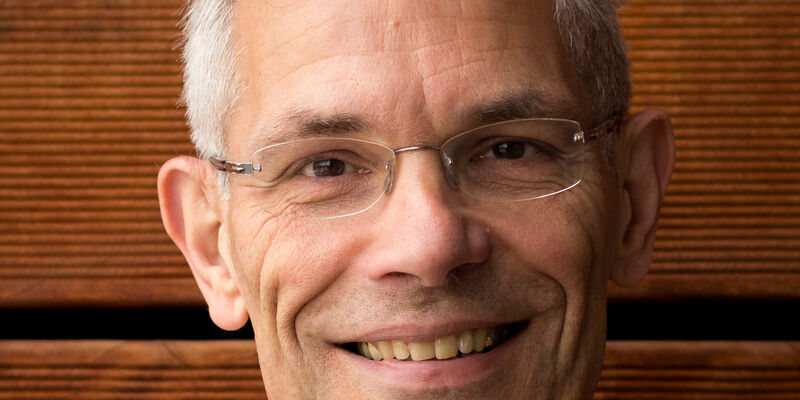 Onno Boxma receives royal decoration as binding force in the field of Dutch math
Professor of mathematics Onno Boxma was appointed Knight of the Order of the Netherlands Lion at his home in Nuenen this morning. Boxma was presented with the royal decoration by mayor Maarten Houben in the presence of his family and some close colleagues.
In his speech, the mayor described Boxma as an excellent and very dedicated scientist. His two honorary doctorates (one from the University of Haifa in Israel and one from the University of Edinburgh in Scotland) and his many important administrative initiatives testify to this.
Boxma has distinguished himself in particular as the first chairman of STAR between 2009 and 2013 and as scientific director of Eurandom between 2005 and 2011. He served as vice-dean of the Department of Mathematics and Computer Science from 2009 until 2013.
Role model
Onno Boxma received several teaching awards at TU/e. "He is very accessible and always manages to find time for students who come to him with all kinds of questions, despite a busy schedule," the nomination for the decoration says. Seven of Boxma's former PhD candidates have been appointed professor.
"Onno is a very dedicated mathematician and extremely loyal towards his colleagues and to math in general," the nomination continues. "He is very committed to young people, be it the young permanent staff of the Section Stochastics, bachelor's students who experience difficulties during their final projects, or our section's secretary. Onno is always ready to help people and is the first to approach matters from a personal perspective. In a time when efficiency seems to be the magic word, perhaps too much so, this very human approach is extremely important if we wish to continue to bring people together and to let them fully develop their talents."
"The Eurandom institute has an excellent reputation, especially in the field of probability theory and stochastic operations research, and this is largely due to Onno Boxma's efforts," says Remco van der Hofstad, head of the Section Stochastics and Boxma's successor as scientific director of Eurandom. "Onno was able to convince many scientific top talents to come to Eindhoven. He did this in a way that made others shine, because Onno is very modest and doesn't like to take center stage too much."
During the last thirty years, Onno Boxma sat on advisory committees for several institutions, including the Ministry of Education, Culture and Science (OCW), the Royal Netherlands Academy of Arts and Sciences (KNAW), the Netherlands Organisation for Scientific Research (NWO), and several Dutch universities. His colleagues acknowledge that in doing so, Boxma has greatly advanced math in the Netherlands.