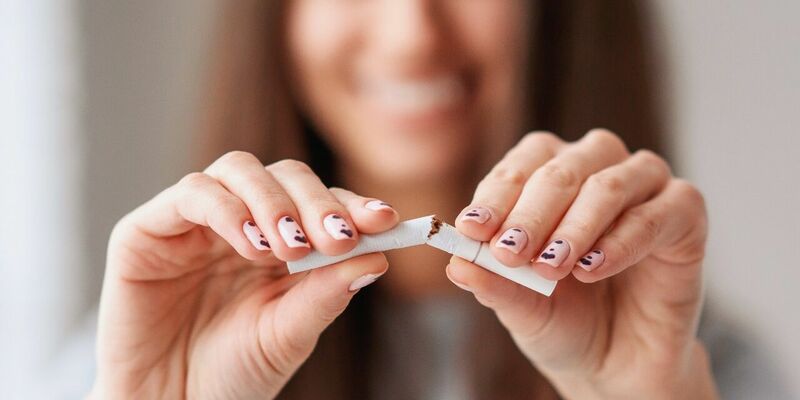 The University

23/04/2019
With this step the retailer is leading the way in the Netherlands in responding to new regulations governing the sale of tobacco. As of 2020 a ban on displaying tobacco-related goods will come into force in an effort to discourage people from smoking. SPAR University has itself been pursuing this policy for years. Tobacco products are kept in a locked drawer. And at two of its nine university stores in the Netherlands tobacco is no longer sold. Now the other seven stores are following suit on May 31st.
Stickers
SPAR University has two branches at TU/e, one located in Luna, the other in Flux. On Tuesday April 16th staff at both stores started informing customers buying rolling tobacco or cigarettes of the new policy. Reminders in the form of stickers on cigarette packets are being used to help convey the message. "We think that after a good month customers are aware that tobacco will no longer be on sale on the campus," says Erwin Binneveld, founder of SPAR University. "Articles that run less hard can be sold out because after May we prefer not to have left overs. Runners as Marlboro remain available as long as possible," he adds.
According to an employee in the store in Flux, tobacco sales were already declining and customers are now understanding of the decision to stop selling cigarettes altogether. "There's no one particular group that buys tobacco here, it varies from Dutch and foreign students to TU/e employees."
Super Healthy shelf
According to Binneveld, the new regulations due to take effect in 2020 are not the only factor that has prompted this decision. In April 2017 the store chain launched what it calls its Super Healthy shelf. This proved a hit with students and is now an important element in the SPAR University formula.
Binneveld: "Research conducted recently among customers shows that the Super Healthy shelf is not enough: 55 percent of students want to be tempted both more often and by an expanded range of healthy products and the notion of good health. Further enquiry reveals that 72 percent of customers and team members are also pleased to see tobacco being withdrawn from sale. So if we are to create more scope for healthy choices, we need to stop selling tobacco."
Although tobacco will soon no longer be on sale at TU/e, the campus is not yet smoke-free. Steps in that direction are being taken.