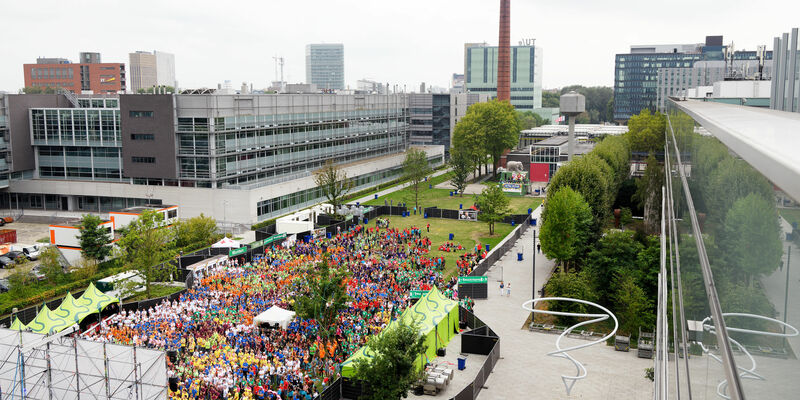 Student

,

Campus

16/08/2019
Intro 2019 | Intro about to break loose
Just a few more night's sleep before the Intro 2019 at TU/e will break loose. Some two thousand first-year Bachelor's students will acquaint themselves with TU/e. Cursor's editorial staff will cover the week's events from the Honors room in MetaForum and will report with text and images via the Cursor site and social media. You can also follow their news via the all new Intro app.
Familiarizing yourself with the university, your fellow students, the city, and dozens of study associations: it's all featured on the program during the Introduction week on and around campus. About 470 senior-year students will be busy accompanying the visitors of the Intro. Earlier, the Intro commission announced that sustainability will be an important theme next week. The commission will place an 'energy bicycle' on campus, among other things, with which you can charge your phone; students will drink form renewable festival cups, and (useable) food leftovers will go to the Foodbank.
The week after that, it's time for the Master's students to familiarize themselves with the university during the Master Kick-Off, in which pre-Master's students will participate for the first time this year as well.
Our video reporters, photographers and editors will cover the Intro extensively via the Cursor site and via our social media.
The program of both introduction weeks will be published in detail in an Intro app. You can find it in the App Store under TU/e Introduction. You will find the Cursor news there under the tab 'news.'