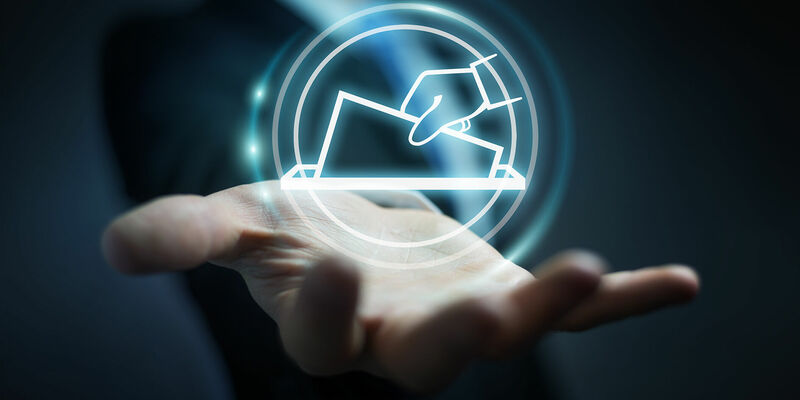 The University

02/12/2019
Elections at TU/e: voters really have something to choose from this year
The student factions in the University Council never had any complaints about a sufficient number of candidates, but this year, staff faction PUR has that luxury as well. And for the first time in a long while, there are more candidates on the list of the Services Council than there are seats available. Tomorrow and the day after tomorrow, students and staff members can cast their votes digitally for these two representative advisory bodies and for all nine department councils.
Apparently, both staff faction PUR and the Services Council made serious efforts this year to find new candidates. Because of this, voters will really have something to choose on 3 and 4 December this time, and the seats that will become available because the current members in both councils are about to say their goodbyes, will for once not be quietly filled without anyone noticing.
At PUR, which has nine seats in the University Council, four members announced their retirement from the council during the last meeting, and it got six new potential candidates in return. Pieter Mandos, contract manager at Information Management and Services (IMS), is one of those candidates. "I have been working at TU/e for two and a half years now, and before that, I worked at KPN for twenty years, Mandos says. "I was a member of the works council there for four years and we've accomplished a great deal, starting from a constructive collaboration with the board. I want to accomplish that here as well."
Mandos is committed to realizing more decisiveness and commercial thinking within TU/e. "I see that many employees still think and work in a conservative way. They are asked to do something, and they'll do it. Ask yourself once in a while why exactly you're asked to do something. Try to look at the purpose of such a question together."
Employees who shy away from their responsibilities were also noticed by Mandos during his two and a half years at TU/e. "I see people who are more concerned with the question 'who can I make responsible for this?' than with looking for the cause of the problem and trying to come up with a solution." Mandos also wants employees to enjoy more confidence, "and make sure there's a correct balance between work and appreciation, because it doesn't cost anything to give someone a compliment, but the rewards are huge."
Work pressure
The University Council is new to Education and Research staff member at Mechanical Engineering Jan Hasker as well. He calls it a great instrument to represent his department after many years of absence. Before this, he sat on the department council for years. His interests lie in the field of finance and education, but also in privacy and personnel policy. His wish list includes improving mutual collaboration and increasing involvement from students and staff. Outgoing PUR chairman Jos Coenen kindled his enthusiasm for the University Council. Decreasing work pressure and maintaining the quality of education are important issues to which he is committed.
The ceiling on student intake, small scale education, student-staff ratios and internationalization are issues of great interest to Tim Wezeman, postdoc at Biomedical Engineering. In his capacity as University Council member, he wants to contribute to making working and studying at TU/e "even more enjoyable." In addition, he is committed to making sure that the wishes expressed by the departments and staff members are properly heard.
Admiration and amazement
Toine Kuiper, data steward at IMS, is very interested in viewing the university from a different perspective in the next few years. "I've worked at several different departments and services, and I've seen TU/e grow and change in those years. At times, I've looked at that with admiration, and sometimes with amazement. Increasing work pressure and other discomforts of the modern age, however, are anything but a laughing matter. I certainly hope to make a positive contribution to solving these issues. Because to me, TU/e is still the most wonderful and best university, and that's how it should remain."
Read on below the photos.
Merger
Naomie Amsing, chairwoman of student group Groep-één׀ESR (the result of a merger between Groep-één and the Eindhovense Studentenraad at the start of this academic year), says she hopes that both groups will hold on to the seven seats they currently hold combined. "But since a considerable number of students vote randomly, and DAS now has Lijst 1 as the only 'incumbent' faction, we are taking into account the possibility that we might lose a seat."
Amsing says that the merger was met with a variety of responses. "Sometimes, people really don't understand it, and sometimes it sounds quite logical to people. It's a positive thing though that people are talking about the new group Groep-één׀ESR, because what many students do know, is that there was something going on with these two factions."
What the new group stands for can be found on the site, Amsing says. Keywords are quality of education, student housing, diversity, student wellbeing, and more space in departments, so that students can book study areas in the evening hours and weekends. When asked what might cause the annual decline in digital voter turnout during the elections, Amsing responds: "We believe voter turnout is so low because everything runs relatively smoothly at this university. There aren't that many issues students really worry about and want to change by voting."
DAS Eindhoven
Charlot Felderhof, chairwoman of DAS Eindhoven, effortlessly sums up her party's most important points of attention: "Making sure that the students' voices are heard by the municipality regarding student housing. Video recordings of all lectures should have more priority. There should be more space and support for the development of students beside their study. And greater effort should be made to put Eindhoven on the map as a student town."
The merger between Groep-één and the ESR seems like a logical step to her, because the differences between the two groups weren't that large. "The fact that there are only two parties, DAS and Groep-één׀ESR, both with their own voice, means that there is more clarity for voters now," Felderhof says. "It also shows that the establishment of our party was necessary at the time, our focus points are different from those of Groep-één׀ESR."
Felderhof and the members of her party regret the decline in voter turnout. "As student factions, we do our best each year to present ourselves as much as we can by putting up posters and by actively campaigning. But during the campaign, we also realize that most students often have no idea what the University Council is, and what we can do for them. I think that's were things go wrong."
Voting
You can cast your vote for the University Council, the department councils and the Services Council on Tuesday 3 and Wednesday 4 December. Links to the several different lists of candidates have been sent, both to students and staff members, via mail before; reminder mails will follow tomorrow and the day after tomorrow, including a link to the online 'polling station.'